Cel Spellman, star of Friday Download and Waterloo Road, dropped into CBBC HQ to answer your questions from the CBBC Messageboards.
Ever wondered how long it takes for Cel to do his hair in the morning? What his favourite dance move from Dance Download is? Or how many odd socks he has?!
For the answers to all these questions and more - read on...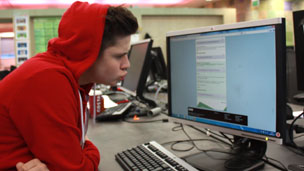 Cel: Hi there, Cel here! Hope all is well! I'm here till 7pm so send in your questions and I'll answer as many as I can! Cel
If you could star in any CBBC show which one would you choose? - LilacTinyLizard
Cel: As a kid, I always wanted to do Dick and Dom in Da Bungalow. But now, probably Friday Download.
Which of the dance moves Aidan has taught you is your favourite? - PeachSitarBluebell
Cel: My favourite one that he taught me was the short routine to Olly Murs "Dance with me Tonight"... But my favourite one that Aidan does is his "ticking" that makes me laugh when he does it! 
Who was your favourite guest on Friday Download? - ScarletCalmPanda
Cel: Thanks Scarlet! Olly Murs and Pixie Lott were great...but all the guests on the show are wicked. Thanks, Cel
How many pairs of odd socks do you have? - GreyLoopyPotato
Cel: I have far too many! My Mum is always telling me to stop losing socks...I probably lose a lot travelling going back and forth from London...
What is your favourite pet and why? - RoseGlowingGoldfish
Cel: My dog, Bella, because she is beautiful...
How did you become a presenter on Friday Download? - GreenFuzzyKingfisher
Cel: I became a presenter off the back of Waterloo Road. After that, I started doing Friday Download which was my first proper presenting roles. If you want to get into acting try getting an agent - they will point you in the right direction.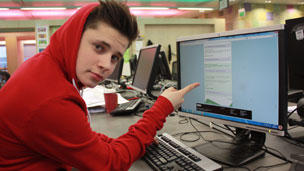 Who is the most famous person you have met? - SapphireSprinklesReindeer
Cel: Ewan McGregor - it was really nice to meet him too as he is one of my idols!
What is the one, single food that you would never give up? - GreenNetballLadybird
Cel: Pasta! But fajitas come a close second...
What was the worst punishment you received at school? - GreenNetballLadybird
Cel: There are SO many...probably my first ever detention! I was so scared as it was my first one.
What is your most inspirational movie and song? Mine is Titanic. - GiantGingerButterfly

Cel: I agree! Titanic is quite inspirational and such a brilliant movie. Cel
I'm sure you've noticed all our cool usernames! If you were a member of the CBBC message boards, what would your username be and why? - SilverSpikeyDove
Cel: My username would be SupremeSwagWolf - BOOM! How about that one? Your username is cool though!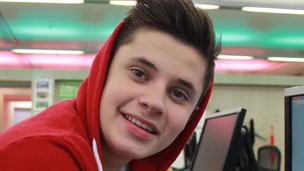 Who is your favourite football player? - AzureLightningJedi
Cel: Worldwide, Lionel Messi but at Manchester City either Silva or Kompany 
What would your dream bedroom look like? – TopazBubblyDragon
Cel: It would have loads of different sections - a games room, chillout room a MASSIVE bed, walk in wardrobe - it would be en-suite with two rooms - a swimming room and a separate washroom with a big shower! I could go on but I need to answer some other questions...

Other than being a presenter what would you be:
A) Accountant B) P.E Teacher C) D.J D) Other?
 - LavenderCheerfulGoat
Cel: That was a very detailed question!  I'd love to be D) Other...Joking! Either a manager or a footballer for Manchester City!  
What is your fave type of sandwich? Mine is salad sandwich - CoralFuzzyKingfisher
Cel: Well healthy, CoralFuzzyKingfisher! I like a nice standard chicken salad, but when I'm at a sandwich shop I do like to go all out and I must admit my choices are not as healthy as yours...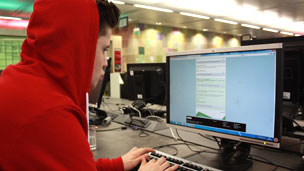 How long does it take you to do your hair in the morning? - RoseJellyCow
Cel: Well, my friend, it depends whether I'm having a good hair day or a bad hair day. On a GOOD hair day not to long just a couple of minutes. On a BAD hair day it takes a LOT longer... Also it depends on the length...
Me and you are both born on the 31st August so my question is what is the best present you have ever got and who was it from? - SunstonePaintingGiraffe
Cel: BOOM! I remember my 13th I got quite a few presents and they were all really good and I was really happy with them.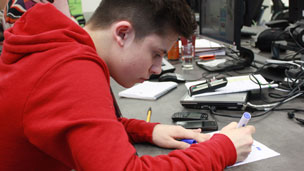 Cel: Thank you very much to everyone that sent in questions, sorry I couldn't answer them all. Thank you for the support and hope to speak to you soon! Lots of love, stay blessed, Cel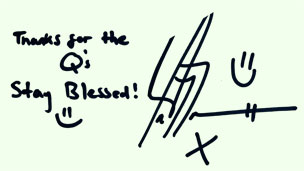 Thanks to everyone who sent in a question. Don't forget to keep an eye on the CBBC Messageboards for details of our next interview with your favourite stars!
Related links