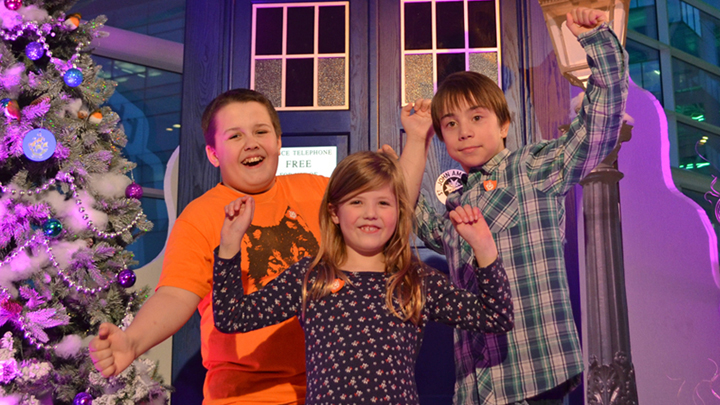 Doctor Who is 50 years old!
Well alright, The Doctor is over 900 years old but the TV show really is 50 years old this year. To celebrate this historic anniversary, Blue Peter gave YOU the opportunity to design a brand new sonic device for the new series!  
We asked you to come up with a new gadget for one of these characters: Commander Strax, Madame Vastra or Jenny Flint.
...And what an amazing response we had, so a huge THANK YOU to all the fantastic and creative sonic device ideas you sent in.  It was a huge job for the judges but finally we have found our winners!
And the winners are...
Sonic Hat Pin for Madame Vastra, designed by Amber, age 7
Sonic Lorgnette for Strax, designed by Arthur, age 11
Sonic Gauntlet for Jenny Flint, designed by Connor, age 13
Well done everyone!
Take a look at the winning designs in the Gallery here.
Related links