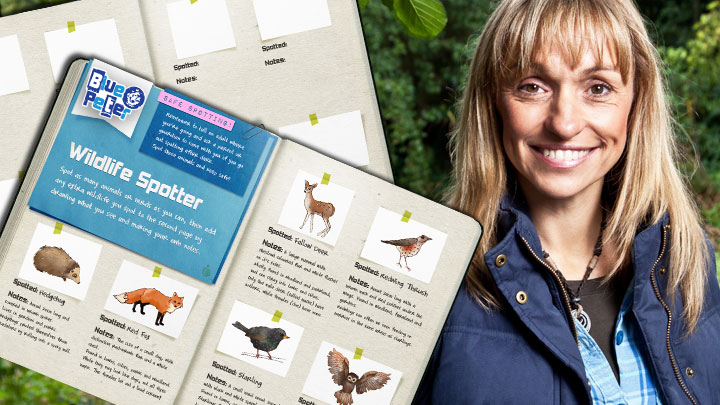 GET SPOTTING!
Try and spot as many animals and birds as you can this Winter, it's a great way to discover wildlife right on your doorstep. Popular to spot at this time of year are squirrels, ravens and yellow-billed swans.
Print out our Wildlife Spotter pack and record any animals or birds you discover with drawings and notes. If you run out of space, not to worry you can print out more blank spotters sheets.
If you want to attract more birds why not make a simple bird feeder and hang it in your garden.
SAFE SPOTTING!
Make sure you let a grown up know where you are when you're out spotting and take a parent or guardian with you if you go out after dark.
GET INVOLVED!
Remember, we love seeing what you lot get up to so tell us what you've spotted by sending your drawings, notes and any photos to:
Blue Peter, 2nd Floor, BBC Bridge House, MediaCity UK, Salford, M50 2BH
or email: bluepeter@bbc.co.uk
Blue Peter, 2nd Floor, BBC Bridge House, MediaCity UK, Salford, M50 2BH
or email: bluepeter@bbc.co.uk
Related links