The Blue Peter Book Awards 2014 winners are..
The Blue Peter Book Awards 2014 winners have been announced.  This year there were two categories - the Best Story and the Best Book with Facts.
Over 200 children from 10 schools across the UK have read the shortlisted books and voted for their favourites in each category.
And the winners are...
Best Story
Rooftoppers by Katherine Rundell
Sophie is an orphan, found floating in a cello case in the English Channel. But Sophie remembers seeing her mother wave for help. When no-one believes her, Sophie takes matters into her own hands and flees to Paris to search for her mother. The only clue she has, is the address of the cello maker.
In this book, we join Sophie on the run from the authorities, where she finds Matteo – a boy who walks tightropes and lives in the sky. In a race across the rooftops, will they be able to find her mother, before it's too late?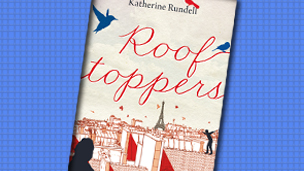 Best Book with Facts
Weird World of Wonders – World War II by Tony Robinson
In this book we find the Curiosity Crew – Jojo, Stig, Peewee, Grace and Nits the dog – who discover the smellier and more disgusting bits of the Second World War. Wheelbarrows full of money, things that go bang, standing up to bullies, mashed potato, moustaches, secret codes and spies – it's history, but not as you know it!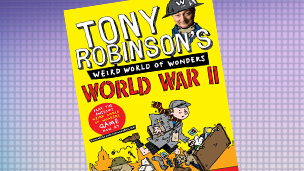 Congratulations to the winners!
And well done to the other great books that were shortlisted.
Oliver and the Seawigs by Philip Reeve and Sarah McIntyre
This is the adventure-filled story of 10-year old Oliver Crisp - the son of explorers who met at the top of Mount Everest. When his parents go missing in uncharted islands, Oliver sets sail across the Sarcastic Sea to rescue them. In his quest he meets a talking albatross, a Mermaid with a black eye, a villainous boy called Stacey de Lacey and an army of pesky sea monkeys…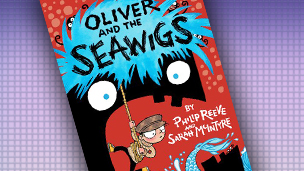 Whale Boy by Nicola Davies
Michael has never seen a whale – not a real one. Everyone knows they disappeared from the waters around the little island of Liberty many years ago. This book tells the fishy tale that unfolds after a terrible storm brings a mysterious stranger to Michael's island home, who offers Michael what he's always dreamed of: his very own boat. All he has to do in return is help the stranger find the whales – and promise to never tell a soul. Michael is about to learn that sometimes dreams come at a price.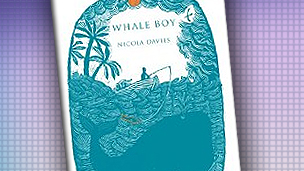 The World in Infographics: Animal Kingdom by Jon Richards and Ed Simkins
A picture is worth a thousand words and nowhere is that more true than in this book. This infographics book is a mash-up of icons and pictures, facts and figures – to help you make sense of the stats. From bugs to birds, mammals to amphibians, each and every page is bursting with unexpected info about the world of animals - it's wild!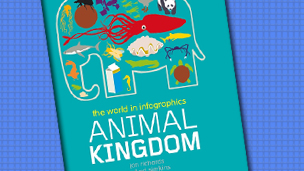 Marvellous Maths by Jonathan Litton and Thomas Flintham
Did you know that the number zero had to be invented? Or that there's an equation to work out the geometry of a donut? Mathematics fact! And that's exactly what you get with this book. Incredible ideas + interactive bits and bobs = maths made easy. And, if you're a budding numbersmith, that's quite some sum!