Digital Media Graduate Scheme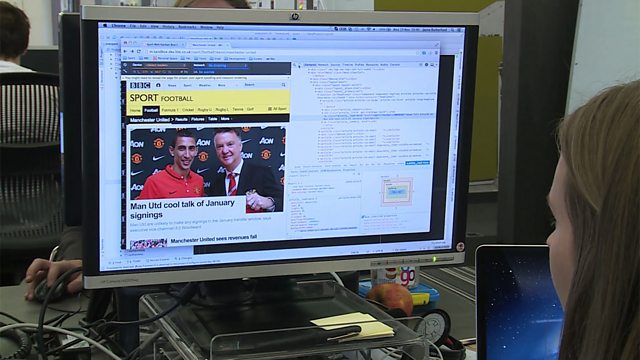 Applications have now closed for the 2015 DMGS. Please visit us again in the autumn for information on how to apply for the 2016 Digital Media Graduate Scheme.
Follow @BBCTrainees for up to date information about individual schemes.
About the scheme
To get the most from your career you need the very best opportunities and the BBC Digital Media Graduate Scheme offers just that. This popular scheme, now in its fourth successful year, offers the unique chance to be a part of some of the nation's most innovative and popular products, used and loved by millions of people.
Our two-year Software Developer graduate scheme enables you to experience four different areas of BBC Future Media, working on any of our ten products, so you can be confident of finding something that fits you perfectly. During your four six month rotations you will become experienced in many different languages and methodologies. You'll also receive training from our award-winning in-house training facility, BBC Academy, to allow you to become a high quality developer. You'll be working alongside some of the best senior developers and product specialists in the industry.
What's on offer?
a starting salary of £21,800 (MediaCityUK and Cardiff) and £25,800 (London), with an increase in Year 2
a comprehensive training programme covering many technologies and agile team skills
experience of working on some of the best software applications in the world in a fast-paced environment
attendance at industry and academic events – all whilst learning how we make the best television and radio programmes in the world
25 days of holiday per year
eligibility to join the BBC pension scheme, our tax-efficient cycle-to-work scheme and our travel season ticket scheme
Places are available in MediaCityUK Manchester (Salford), Cardiff and London. You will be asked to state your preferred location on your application. If you don't state a preferred location we may invite you to any location for your assessment.
More about BBC Future Media
We develop ten products that make up BBC Online - on mobile, tablet, television and PC:
News
Weather
Sport
Homepage
Search
Knowledge & Learning
CBBC
CBeebies
TV & iPlayer
Radio & Music
Over 50% of the UK adult population read, watch or listen to programmes on BBC Online each week. Since its launch in 2007, BBC iPlayer has had over 10 billion TV and radio programme requests, 3 billion of those in 2013 alone. In total there have been more than 1.1 billion UK downloads of BBC podcasts since 2004. Since its launch in October 2013, over 10 million tracks have been added to BBC Playlister. We also develop the in-house applications that editorial teams use to create and update content across various BBC webpages and applications, so you will have the opportunity to learn and use a vast array of technologies, including:
Java
JavaScript (including jQuery, Node.js, Grunt, Jasmine)
Ruby (including Rails, Cucumber)
Scala
PHP
HTML5/CSS3 (including preprocessors, such as Sass)
Objective C
MarkLogic NoSQL
MHEG for STB
XQuery
ActionScript
We held a Twitter Q&A with the Digital Media Graduate Scheme Manager and a current graduate on the scheme. Read through the questions and answers.
Good luck!