Local Apprenticeships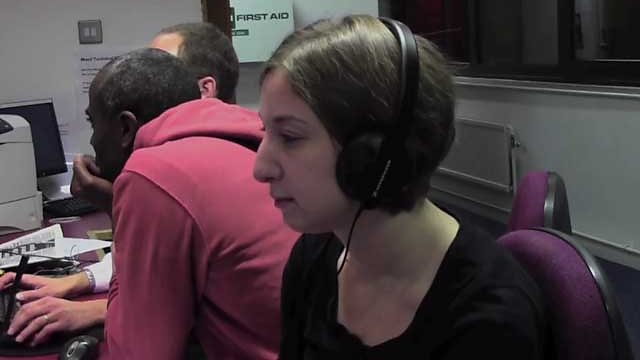 Applications for the Local Apprenticeships are now closed.
The BBC is offering 45 local apprenticeships in its radio stations across the UK as part of Director-General Tony Hall's pledge to open up the BBC to people from a wide range of backgrounds.
Successful candidates will start their jobs in September, working as Apprentice Broadcast Assistants (England, Channel Islands) and Apprentice Content Assistants (Wales, Scotland and N Ireland).
Watch the video above to find out more about the role of a Broadcast Assistant. And find out more about the role of a Content Assistant and the scheme FAQs.
Are you?
creative, hard working and passionate about what you do
a non-graduate
proud of where you live, and want to help put it on the map
aged 18 and over
...then apply to be a BBC Local Apprentice, the BBC needs you.
Earn while you learn...
We'll pay you an apprentice salary as you work in any one of the 39 Local Radio stations across England and the Channel Islands or in one of the six Nations' radio stations in Scotland, Wales and Northern Ireland. Find out the locations available
You'll benefit from gold standard training from the BBC Academy and our partner college, the City of Wolverhampton College
You will work as an Apprentice Broadcast Assistant or Content Assistant (Scotland, Wales and N Ireland)
All training costs are covered by the scheme, and will be delivered by the BBC's Academy, which has trained the UK's top broadcasters and journalists. We will also work with a partner college
Your qualification after 15 months - a Level 3 apprenticeship in Journalism
...and work for the BBC
As an Apprentice Broadcast or Content Assistant you'll find yourself helping to research and set up items on a breakfast programme, out and about gathering stories in your local area or coming up with some great ideas for a show.
We are offering fixed term contracts for 15 months, after which you'll be really well placed to compete for jobs at the BBC, or in the wider industry. The combination of practical work experience and skills will make you a great candidate.
"I want to build a ladder of opportunity for the talented. I want to open up the BBC to more people - to people from every part of the country - to people from a greater variety of backgrounds."
BBC Director General Tony Hall
What happens now?
Applications open Monday 14th April and close at midnight on Monday 12th May 2014
You can book to join us at BBC Get In events in locations across the country
How to apply
Create your BBC Careers Hub profile
Provide us with a 45 second audio piece. You need to answer the following question in a creative way that will tell us about who you are: "I would make a great Local Apprentice because...". (Please note, we are interested in the content of the piece more than your vocal or technical ability)
Then answer a written question: "If there was one thing I could change about where I live, it would be..."
Take our Situational Judgement Test. These are real situations our Broadcast/Content Assistants have been in and you have to decide the best answers.
Keep in touch
Follow #BBCLAS and @BBCTrainees for schemes news and updates and @BBCRecruitment on Twitter for recruitment advice.
Keep up-to-date with the latest from the scheme, including posts from top BBC Radio talent, on the BBC Academy site.
More information
Read our Twitter Q&A with our Apprenticeship managers.
Find out more about Tony Hall's Local Apprenticeship Scheme announcement.
Latest tweets
Content from Twitter. Learn more about content from Twitter.