Digital Journalist Apprenticeship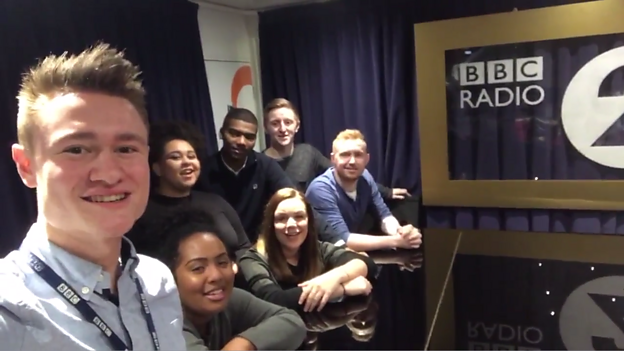 This scheme will open for applications on the 5th March 2018.
The news changes every day and now the way we get our news is changing too. From 4K TVs to hand-held devices, today's news is mobile, on demand and faster than ever.
Can you take a story and make it go viral?
Can you make the best of social media to reach new audiences?
Can you listen to people and explain complex stories in a simple way?
If you've got what it takes to tell a story, put it out there, and reach people who don't normally consume the news, then we want to hear from you.
Who are you?
You are creative, intelligent, determined and resilient.
You are quick to react, an enthusiast for all things digital and you are already using social media to communicate.
You know how to connect with your local community and share their stories and experiences with a wider BBC audience.
What's on offer?
An amazing 22 month apprenticeship to train to be a Digital Journalist with the BBC - with a diploma in journalism accredited by the National Council for the Training of Journalists (NCTJ) at the end of it.
You'll learn how to create great content and programmes for TV, Radio, Digital, Online and social media.
You'll work on the latest pilots in digital mobile journalism.
You'll train and work with BBC editors and staff.
You'll write, record, create and reach out to our audience.
What do you need to apply?
This is a scheme aimed at non-graduates. But you need to have at least 5 GCSEs with Maths and English at a C or above (or equivalent). If you have a degree or a qualification at Level 4 or above you are not eligible to apply for this scheme - but you might want to apply for the Journalism Trainee Scheme.
We have placements with our sports teams in Salford, the London newsroom and in Scotland, Wales and Northern Ireland. We also have positions in local radio newsrooms across England. They are in Bradford, West Yorkshire; Wolverhampton, Sunderland, Blackburn, Leicester, Portsmouth, Taunton, Northampton, Bristol and Cambridge.
If you're switched on, creative, and you can bring us your experiences of living in the UK in 2017, then represent your community, bring it alive and bring it to us.
For queries and news about the schemes, follow @BBCGetin / #bbcgetin on Twitter.