Extend Scheme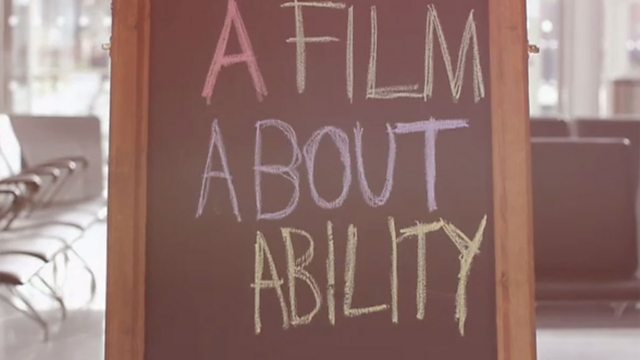 Applications for the 2014 Extend Scheme are now closed.
Extend is a BBC-wide placement scheme which offers appropriately experienced and/or qualified disabled people a great opportunity to gain six months paid work within the BBC. We have many challenging and imaginative placements across the country, in both programming and support areas.
Over the last 16 years, Extend has recruited 574 disabled people. Although there is no guarantee of a full-time job at the end of the 6 month placement, last year over 70% of the Extendees gained further work at the BBC.
Please read our Extend FAQs to check your eligibility to apply for this scheme.
Extend has been recognised by Personnel Today, winning the award for Diversity in the Workplace.
What will Extendees get from the BBC?
A salary of £19,000 per annum (pro rata). London placements will also receive London weighting. Please note: the World News and Global Comissioning roles will have slightly lower salaries than the other London roles
Practical skills and knowledge from working alongside experienced people across the BBC
Direct support from BBC managers/supervisors and a personal mentor/buddy from the Extend Scheme
A work plan with set objectives and periodic reviews
An understanding of broadcasting from the world's most respected broadcaster
What will Extendees need to bring to the BBC?
Relevant experience, subject to the placement description and criteria
An ability to work co-operatively within a team
Enthusiasm and creativity
Confident and effective communication skills, regardless of disability
A keen interest in BBC output including TV, Radio and Online
What's on offer?
Placements will start on 13th October 2014 and will last for six months.
Take a look at the placements available in various locations across the UK:
Salford:
Assistant Media Scheduler, Media Planning
Broadcast Assistant/Researcher, Breakfast, BBC News
London:
Talent Co-ordinator, BBC Comedy
Presentation Planning Assistant, BBC World News
Team Assistant, BBC Radio 1/1Xtra
Interactive Team Assistant, BBC Future Media
Content Assistant, Global Commissioning
Belfast:
Broadcast Journalist Online, BBC Sport

Birmingham:
Production Management Assistant, R&M Production

Cardiff:
Diversity Co-ordinator, Diversity

You can also apply for this role in Welsh - Cydlynydd Amrywiaeth, Cynyrchiadau BBC Cymru Wales
Bristol:
More information
You can apply for a maximum of two placements from all the positions on offer. You will need to complete an online application in BBC Careers Hub for each placement you apply for. Your Careers Hub profile from your first application will be saved. If you need a paper form to be sent to you, please get in touch using the contact details below.
We are committed to making reasonable adjustments wherever necessary. We regularly audit our systems and buildings to ensure accessibility for all staff and visitors with disabilities. We have our own BBC Disability Access Service that provides assessments and support for disabled people throughout the recruitment process and during their employment with us.
Contact us
If you wish to join the 2015-16 Extend distribution list please email us at extendplacementscheme@bbc.co.uk
You can also follow @BBCTrainees on Twitter for the latest news and updates.
If you have any questions, please get in touch:
Phone: 0370 333 1330
Textphone: 02890 328478
Email: recruitment@bbc.co.uk

Post:
Recruitment BBC HR Direct
PO Box 1133
Belfast
BT1 9GP
Good luck!
The Extend Team
Latest tweets
Content from Twitter. Learn more about content from Twitter.