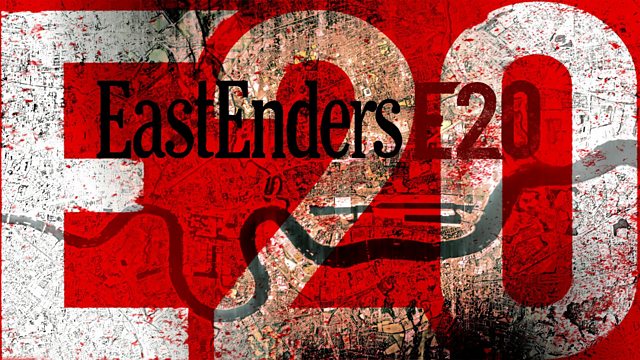 E20 logo
'Maybe this is for me…'
Writing has been a passion of mine from a very young age but I hadn't really considered perusing it professionally until now. I spotted a posting on the EastEnders Facebook page calling for young writers and submitted a blog that I had written under an alias during a dark period in my life when I lost my beloved brother, I thought it was best to enter something real and from the heart.
To be honest I wasn't sure I would even hear back from anyone but yet here I am preparing to submit my final assignment for the EastEnders: E20 Writers School, a 10 minute script which has already been script editing by someone at EastEnders …amaze balls!
'You cannot have two characters fall in love if we have not fallen in love with them first.' This is my favourite quote that I learned during my E20 Writers school induction session and has stuck with me since.
So far I have completed three main assignments based on story, character and scene.  Some of the tasks have literally been crazy and ironic scenarios to solve. Can you imagine turning a fairy tale into a real life story? Picture Dorothy's journey to Oz modernised into a tale of Faith Olubunmi (E20 series 3) sneaking across London to a Croydon nightclub in a pair of sparkly red stilettoes.
Its tasks like this that have taught me what makes great character and gripping story. I've constantly had to think outside the box and I have been PUSHED past creative limits I did not realise existed through the power of rewriting. Rewriting your finished piece is MAJOR!! I have literally had moments of rewriting the same sentence 6 times! Yes really! After all, television costs money and a writer should earn everything they write.
No matter the outcome, I can say that I have been trained by some of the key people in the EE world, and whether E20 is re-commissioned or not, I will finish the Writers School with a 10 minute calling-card script under my arm which has been read by the man who wrote the (in) famous baby swap storyline! Oh and did I mention my little trip to Albert Square…yes my Mum's jealous too!
I'm finally where I belong, doing what I have loved from the age of five but instead of a HB pencil my fingers are now best mates with the keys on my computer.
All of that because of a chance response to a Facebook post.
Writing for Walford, a documentary produced by the team at EastEnders, will give you a great insight into the things we've learnt along the way. If you're someone like me who has always dreamt of writing for TV, I'd definitely recommend watching it.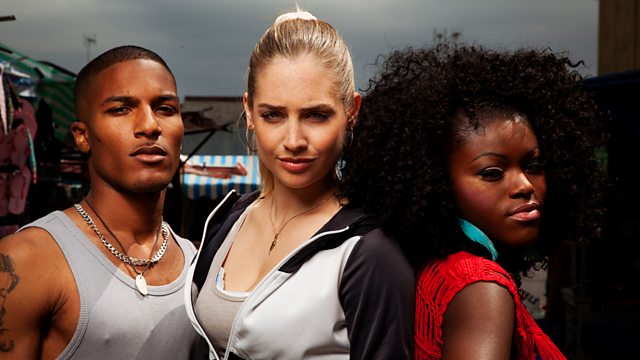 E20 image
Zennia Coombs is a 22 year old Events Management and PR Undergraduate student from South London. She is one of 66 writers selected currently being taught how to write TV drama on the EastEnders: E20 Writers School 2012 after being selected from over 700 applications. Students on the E20 Writers School are from all over the UK and are being taught via a series of online assignments. If another series of E20 is commissioned, the writing team will be made up of writers who have come through this school.
Watch the 'Writing For Walford' documentary mentioned above on BBC i Player.