Adapting The Testament of Jessie Lamb for Radio 4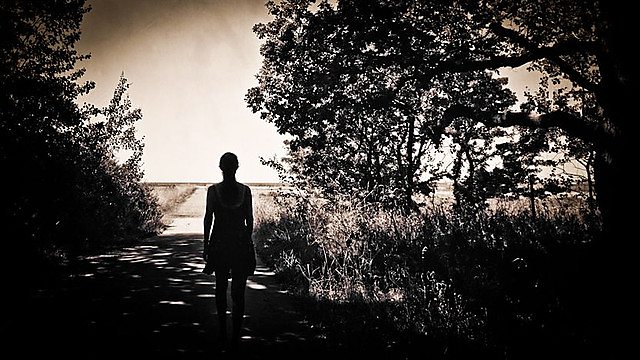 The Testament of Jessie Lamb
Adapting The Testament of Jessie Lamb for radio was much harder than I expected; my 11th radio adaptation – surely I should have the hang of it by now? I followed my tried and trusted routine; make a precise chapter-by-chapter summary, running to 5 pages max, then boil that down into a list of main plot points. Boil it furiously, until nothing but a skeleton remains, then divide those plot points by the number of radio episodes and consider what will need shifting about to create suspense in the right places (which will depend entirely on slot length, 5 x 15 mins making very different demands than, say, 2 x 60 mins for Classic Serial). At the same time, work out how to reduce the number of significant characters so that they can be played by around 7 actors, as a radio budget dictates.
What was hard with Jessie was the boiling down. The novel itself was rewritten more times than anything else I've written, and in the process I pared it to the bone – from a 3-voiced novel of around 120,000 words related by Jessie and each of her parents, to Jessie's voice alone.

Cutting it further meant surgically removing stages of Jessie's journey which I believed needed to be there to make it credible. Her decision to take action is affected not only by the catastrophe which has hit, but also by her parents, in their relations with each other as well as her, and by her troubled and beloved aunt, and by each of her close friends, and by the political and religious pressure groups which are forming in the wider world. Remove any of those, I thought, and her story is less convincing.
Jane Rogers dramatises her dystopian novel about a girl who decides to save humanity.
In the end, in my attempt to reduce 78,000 words of novel to 12,500 of drama, I went cutting-crazy and even removed the frame of the story, the vantage point of captivity from which Jessie writes her testament. But one of the glories of radio is that as a writer you are not alone.
When my clever producer Nadia Molinari read this version she not only suggested I might have cut too much, she even suggested a good way to fix it. And in studio when I heard Holly Grainger confidently launching into Jessie's story, I was hooked and thrilled, because Jessie was there, right there.
On paper the radio version looked awfully skinny to me, but fleshed out with strong sound and haunting performances, it has become something different – not a novel at all, but a drama.
Jane Rogers is the author of award-winning novel The Testament of Jessie Lamb which she has adapted as a five part radio drama series for Radio 4 airing weekdays at 10.45am from Monday 17th June 2013. 

Find out more about the series & listen back to episodes on the programme page.
The Testament of Jessie Lamb is part of BBC Radio 4's Dangerous Visions - a season of dramas that explore contemporary takes on future dystopias.