The Show What You Wrote: What I've learned
In my garden there's a pigeon in love. My desk faces out the window so (when I should be writing) I often find myself watching him boundlessly hop around after his paramour pigeon. There are lots of other pigeons out there, some might say quite similar ones, but this is a bird obsessed.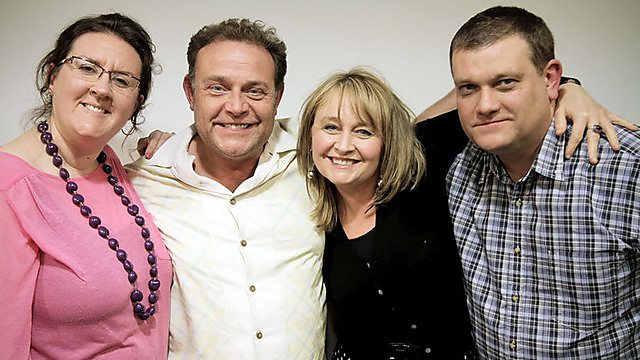 The Show What You Wrote
Last March I was sat at my desk jotting down ideas for sketches to submit for The Show What You Wrote (which I'd seen on the BBC Writersroom Opportunities Page) when this lovelorn fowl gave me an idea for a sketch about unrequited romance. But I'm no ornithologist and they always say 'write what you know' so I made it about a lovelorn serial killer instead.

I submitted Serial Thriller to the competition along with a couple of other sketches and tried to forget all about it. Later I saw an interview with one of the show's producers Alexandra Smith; when she mentioned that they'd had (approximately) four bazillion entries I abandoned hope entirely and actually did forget about it. So I wasn't expecting an email to say my sketch had made it to the live recording stage, or that comic legend John Thomson would be reading my lead character. At this point the producers also warned me that my sketch might not make it into the final cut of the show. That seemed a gloomy prospect; like in Bullseye when Jim Bowen would reveal the prize they'd just missed out on and say "Here's what you could have won". Although I'm not sure how useful a speedboat might be for a darts player who lives in a bedsit in Cricklewood.
When producer Carl Cooper learned that I'd missed out on snapping up a ticket for the live performance he very kindly sent me an unedited clip of the recording of my sketch so I could hear the audience's full reaction. It felt wonderfully surreal to hear my sketch inspired by a randy pigeon being performed by the comedian who played the Jazz Man on The Fast Show. My family still quote his catchphrases from those Jazz Club sketches. But then perhaps that's what sketch writers who are just starting out aim for; that they might someday write one of those sketches that live on long past the show itself. Your own Jazz Club… or One-Legged Tarzan, Going for an English, Four Yorkshiremen or Four Candles.


The Show What You Wrote is the Radio 4 sketch show that anyone can write for.
Happily my sketch has elbowed its way into the final episode of The Show What You Wrote and I can reflect on what I've learned from the process:
Succinctness is key for sketches (you're wishing I'd learned this is also true of blogs)
Great Script Editors make your sketch much funnier.
Famous comedians make your sketch much funnier.
Write what you want to write and don't worry about what you think they'll want. I nearly didn't submit my sketch as I felt it might be too rude for Radio 4.
Staring at lovesick pigeons is a valid procrastination from actual writing.
At some point in our lives, we've all been that pigeon.
The Show What You Wrote is a new Radio 4 sketch show compiled from submissions from members of the public and centred around a different theme each week, from kitchen sink drama to suspense-heavy thrillers.  Find out more and get advice on comedy writing on the programme page.  
Sarah's Sketch features on 'Kitchen Sink', the next episode of The Show What You Wrote, on Thurs 18thJuly, at 11pm, on Radio 4.   
Listen to Sarah on Feedback talking about entering The Show What You Wrote and her experiences of the process. 
Radio Times talk to Sarah Page and other writers about getting their work on The Show What You Wrote.
Sarah is a writer, currently based in Leicester. She recently completed the Royal Court Theatre's Young Writers' Programme and was invited to join their Studio Writers Group (2012-13). Her play Pilgrims was produced by Raise Dark Theatre Company and performed at the Etcetera Theatre this spring. Sarah has also had performances of her work at the Arcola Theatre, Hampstead Theatre, Old Vic Tunnels and Soho Theatre. Her TV drama GYPPO was one of the winners of the Ideastap/BBC Writersroom Competition 2012.