From Laugh Track to Edinburgh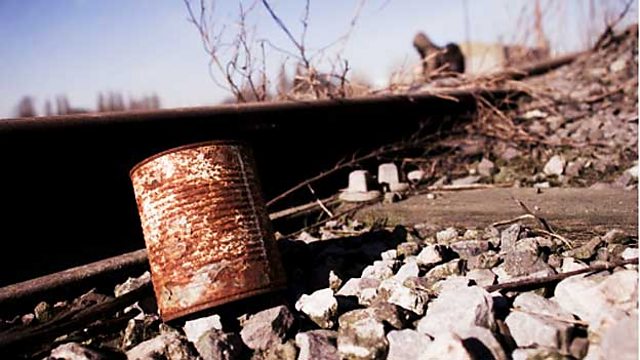 Laugh Track competition image.
Congratulations! Out of over eight hundred entries into the BBC writersroom Laugh Track competition, your work has made it into the final nine scripts selected!  Would you be able to attend a week long residential writing course in June?
That was the gist of the email I received sometime in May. After meeting this news in a calm and collected manner (I jumped up and down until the asthma kicked in and forced me to have a little sit down) I considered my two options:
Don't go on the course and spend another week on the sofa watching repeats of Man v Food
Attend an all expenses intensive writing course held in a beautiful and historic farmhouse  set in the Kent countryside where I would get the chance to meet loads of producers and commissioners from the BBC……..Tough call.
And so to Bore Place, Kent. Well what can I say? It was simply amazing, one of the best weeks of my life. I slept in the same room King Henry VIII did, I awoke every morning to the sounds of birds and the smell of flowers, I ate amazing food prepared by our very own chef and best of all I met eight other writers and we all got on like a house on fire, (a drunk house on fire).
But you probably don't want to know that right? I'm guessing that you want to know the secret. You know the secret I'm on about - the secret of getting your script (say it in hushed tones) commissioned. Well, I did find that out, of course I did. I was on a week-long BBC writing course after all and that's all we talked about, but there's no way I'm telling you the secret– so you might as well stop reading now.
Oh go on then, I'll tell you. It's the main reason I went on the course to be honest, to find out how to get my ideas and scripts (that I just know are better than anything on the TV at the moment – we all do right?) made into actual programmes. Well the secret is this, there is no secret. How annoying is that ey? I couldn't believe it myself at first to be honest with you but that's the BBC for you isn't it? What a let-down, classic bathos.
Every single person we met on the course without exception, be they a TV producer, a radio 4 comedy producer, the head of comedy, the head of commissioning, the head of development, the writer of Miranda, the woman that makes the tea for Homes under the hammer, they all said exactly the same thing – "There is no secret to getting a script commissioned." I'll be honest, I didn't believe them at first but sometime around day three it finally sunk in, they are right, there is no secret.
Well actually that's not true, they did have a couple of things in common and maybe this is the secret. Firstly not one of them had a preconception of what scripts they wanted apart from that it was original and funny and something that we were passionate about. This passion from a writer is very important as it is extremely difficult to get anything made at the bbc. If we were passionate then they could get passionate too and the script would have a fighting chance.
Now I think I've heard this before in the past from various other people who have rejected what I've written in the past. Upon reflection, maybe, just maybe in previous scripts I have tried to give the reader what I think he or she wants and maybe if you are a writer you have done this too. From now on I will be writing only what I want to write (which ironically is exactly what every producer at the BBC wants).
At the end of the course, we had to pitch our original idea to the head of commissioning. Whoever said the colour of adrenaline is brown was not wrong, it was extremely nerve wracking. What was interesting about all our pitches, was that our scripts had all grown tenfold from the scrip0ts we had on day one of the course. After spending a week focusing intently on our work and really getting to the core of our script we now knew it inside out. Maybe that is part of the secret too, keep working on it until it is no longer half arsed.
A month after the course finished I received another email to say that my script was one of three chosen to be performed in front of a live audience at this year's Edinburgh Festival and would I like to go and watch it being performed. Get lost BBC I replied, you already made me miss a week's worth of Man v Food, I'm not falling for that again.
In fact I left Adam Richman to his own devices and I went to Edinburgh. Was it as lovely as the Kent countryside and my Henry VIII bedroom and my own personal chef? No, it was nerve wracking and stressful and in all honesty it was the ultimate baptism of fire. Having your full script performed by actors in front of 120 people who don't know you and don't care to know you is beyond stressful. If your script is good enough, they will laugh, if it isn't good enough, they will stare at the stage and you will sit cowering at the back of the auditorium squirming and wishing the ground would swallow you up. In short it was the most illuminating experience I have ever had as a writer.
I had spent hours and hours tapping away on my computer keyboard to get to what I thought was a final draft of the script, and that Edinburgh audience showed me that my work on that script had hardly even begun. My work did get laughs and it did get a nice round of applause at the end of the reading, but did I focus on that in the mocked up TV studio setting? Of course I didn't, I focused on every joke that the audience didn't laugh at, I focused on the relationship between my characters and how in some places it seemed to not quite ring true, I focused on every joke that the audience didn't laugh at once again, I focused on the plots I had running and the fact that my "B" plot seemed to dominate the first section of the show (kind of like they do in the Simpsons – yeah in my dreams) but that it was maybe to the detriment of the main thrust and point of the story…… AND OH YEAH, I FOCUSED ON EVERY JOKE THAT THE AUDIENCE DIDN'T LAUGH AT.
In short it was brutal. At the time I hated the experience, an hour later I realised that I had absolutely loved it. What a ride!  Even now, two weeks later I would love to put myself through all that stress again (but not without a damn good re-write or three). Looking back I can see where the script was strong and flew of its own accord, more importantly I can now see where the script was weak and needed an overhaul. 
I probably learnt more about writing in Edinburgh at that 25 minute performance of my script than I have ever done before, and ironically, I didn't write one single word of action or dialogue. Hopefully over the coming years my writing will progress to radio and television. If it does, I now know that once I have handed in a draft that both the production team and myself are happy with then my job as writer is not finished, it has actually barely even begun.
Alex Boardman  was one of the selected writers for the BBC writersroom Laugh Track comedy writing talent search which was launched earlier this year.