Very excited to share a brand new addition to our script archive with you:
- Rastamouse 'Da Crucial Plan' by Michael De Souza and Genevieve Webster.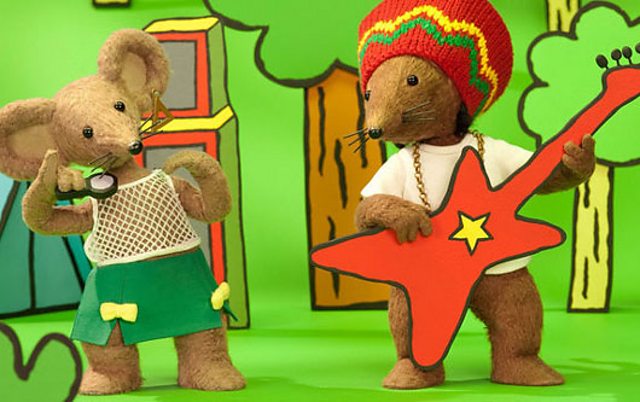 This installment of the brilliant CBeebies stop-motion series, follows Rastamouse , Scratchy and Zoomer as they try to sniff out who has has been 'teefing' all the cheese in Mouseland :-)
Rastamouse creators Michael De Souza and Genevieve Webster gave an insight into the way their script writing process works at our Get a Squiggle On masterclass last week. They begin with thinking about the story, then developing the treatment and writing a scene by scene synopsis. They admitted that the first bit is always the hardest as the story is crucial - once the treatment works, the fun part of the process is building the dialogue around it. As Rastamouse is written largely in rhyme, Michael suggested that children can get a gist of what is happening even though they may not fully understand particular words.
If you're interested in writing for pre-school, have a look at Dominic Macdonald's top tips, and a recent interview we did with Grandpa in my Pocket writers, Jan Page and Mellie Buse.
Catch up with Rastamouse on BBC iPlayer.