Whoever coined the phrase 'it's lonely at the top' might have been referencing Emily and I's (aka BBC Writersroom Wales') office. We blamed the 5 flights of stairs, and not our general mess, on our lack of visitors. Even so, we felt the need to make friends. Quickly. The other department banished to the back of Broadcasting House in Cardiff is BBC Children In Need. So we introduced ourselves, unaware that our new alliance would prove to be so fruitful.
It quickly became apparent that the incredible work BBC Children In Need does incorporates so much more than we, the public, ever get to see. Their projects touch lives and help individuals whose stories we never get to hear. And those lives and stories stay anonymous for good reason. The identities of vulnerable young people need to be protected. Safeguarding them is a priority. So sometimes the tougher stuff, for example stories of domestic abuse or kids in care, stays hidden.
"We can help with that" was a throwaway comment I might've casually said at the watercooler. "We work with amazing writers who could use fictional drama to tell those stories you can't depict through docs or factual programmes."
So it began. A project that grew and grew and has become increasingly important to us all.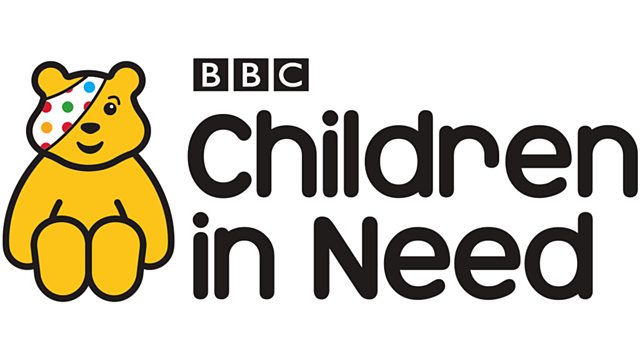 Luckily for us the Head of BBC Wales could see what we were trying to do, and gave us the thumbs up to begin. So at the end of August we invited representatives from 14 different BBC Children In Need funded projects from all over Wales to meet with 5 brilliant Welsh writers (from our 17/18 Welsh Voices group). We had an intense 'speed dating' style day in which writers rotated around the room, spending a concentrated ten minutes or so with each project. We even dinged a big bell to make them move. What we were looking for were perfect matches – writers that felt a connection to a project, and project leaders who felt an affiliation with a writer. Once we'd made our pairings our plan was to immerse each writer with their chosen project for a 5 day intense research placement. The writers would be able to fully engage in the work of the project – meet the young people there, the staff and to observe, shadow, interview and get stuck in to their placements. All with a view to creating scripted drama ideas that could then be pitched at BBC Wales commissioners for TV, Online, radio and of course the BBC Children in Need Appeal show. Our intention was to tell those unheard stories safely and in inventive ways through fiction.
Some of the writers went to more than one project. Some of the writers became completely engrossed with their placements. One of the writers told me they'd never found writing a pitch so easy because the world, characters, stories and themes were now so clear to them thanks to the in depth research. And you might think, given the nature of the difficult issues that were being encountered; deprivation, neglect, abuse, the ideas that were pitched back to us would have been po-faced and bleak. They weren't. I've never read so many ideas that all featured the phrase 'drama-dy.' What was clear was the experience had been eye opening for the writers in many ways, but predominantly because they busted our own media-reinforced stereotypes. During a visit to one of the charities I heard one project leader say 'we're not victims, we're warriors.' That phrase stays with me.
The initiative had a number of goals to aim at. Those big drama ideas are now in the laps of the various commissioners to mull over, develop and hopefully one day soon they'll be on your screens and / or playing through your headphones. But there was also a more immediate goal - The BBC Children in Need Appeal show, for which Daf James' short-form idea Reputations was instantly commissioned. Reputations is a piece inspired by one of Daf's placements, with the Roots Foundation in Swansea. Roots is a centre which supports looked after children at risk of exploitation, helping reduce their risk-taking behaviour and raise both their confidence and skillset. Reputations is a piece that's a dramatised amalgamation of many stories and people Daf encountered there. And Daf's written it, beautifully, as spoken word poetry and song. The logic behind this form is that the character Ella (performed by an incredible Tia Camilleri) sings about the elements of her life she finds difficult to say. The whole piece deals directly with prejudice and stereotyping. Daf wrote it and composed the music. His talent is beyond compare. And we filmed in one day, edited it the next and it went out on Sunday night as part of the BBC Wales appeal show.
Watch Reputations, a story inspired by the work of the Roots Foundation in Swansea written by Daf James
My hope is people will watch it. Feel. Pause. Think. Feel and rethink. That's what it's done for me.
And of course there's a longer goal for this project. If even one of the young people that spent time with our writers now feels inspired to pick up a pen, and starts to create their own work. Well that would be the best result of all. There are so many stories and lives out there that remain hidden. If initiatives like this bring them to light then we're doing something right.
BBC Children in Need - visit the website
Find out more about Daf James's Radio Drama 'My Mother Taught Me How To Sing'