We are delighted to announce our Welsh Voices for 2018/19.
Welsh Voices is our unique invitational writers' group, running in partnership this year with National Theatre Wales and BBC Radio Drama Wales. Over the course of a year we'll be working with and supporting these eleven writers, offering them support and expertise to grow, create and innovate.
Welsh Voices 18/19 are writers we're excited to work with and whose potential we believe in. The group has been selected based on their performed work that we've seen or work we've read that has come to us via one of our many open initiatives. They met for their first session last Friday.
James Robinson, Editor of Radio Drama Wales, says "I'm incredibly excited by the strength of talent in this group and I can't wait to see how they can help us push the boundaries of audio drama."
Simon Coates, Head of Creative Development at NTW says "NTW is delighted to be supporting Welsh Voices this year. This is a generation of committed and talented writers; we can't wait to see what they produce for radio, TV and stage."
Meet the Welsh Voices 2018/19 below:
Catherine Dyson
Catherine Dyson
Catherine Dyson is a writer, performer and theatre maker. She is Associate Artist with RedCape Theatre for whom she has written two plays Be Brave And Leave For The Unknown and Thunder Road both of which toured the UK.
Current writing projects include Transporter, produced by Theatr Iolo (touring 2019); In Ruins a site specific piece in a ruined Abbey; and Our Curiosities with National Theatre Wales. Other plays include solo performance We Don't Live Here Anymore and Light Waves Dark Skies (Chapter Arts Centre). She has also written three short plays: If We Were Fish commissioned by BBC Radio Wales, The Red Hair for Dirty Protest and My Electric Soul for the Sherman Theatre. She was part of the Sherman New Welsh Playwrights Programme in 2016.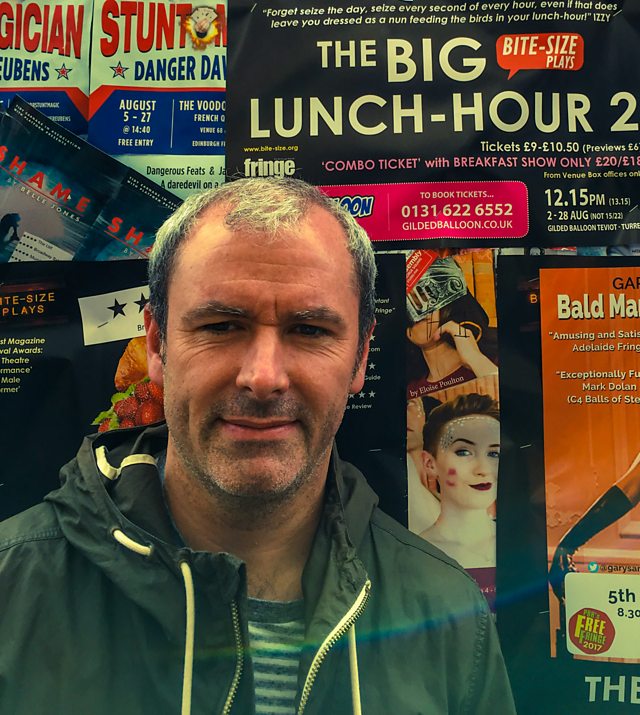 Kevin Jones
Kevin Jones
Kevin's first short plays were performed in London, Dublin, Amsterdam and across America, but he's slowly managed to make it home. Kevin has three productions coming to Cardiff this Autumn. Izzy's Manifestos was originally performed at the Edinburgh Fringe 2017 and is having a new production with Spilt Milk. Shed Man will be in performed at Sherman Theatre in November, as part of Get It While It's Hot (Clock Tower Theatre Company). An extract from Cardiff Boy was selected as overall winner at Chippy Lane's Chippy and Scratch night 2017. The full-length version is now coming to The Other Room. Kevin's also previously written and directed for BBC Wales and was selected as part of BBC Writersroom 4.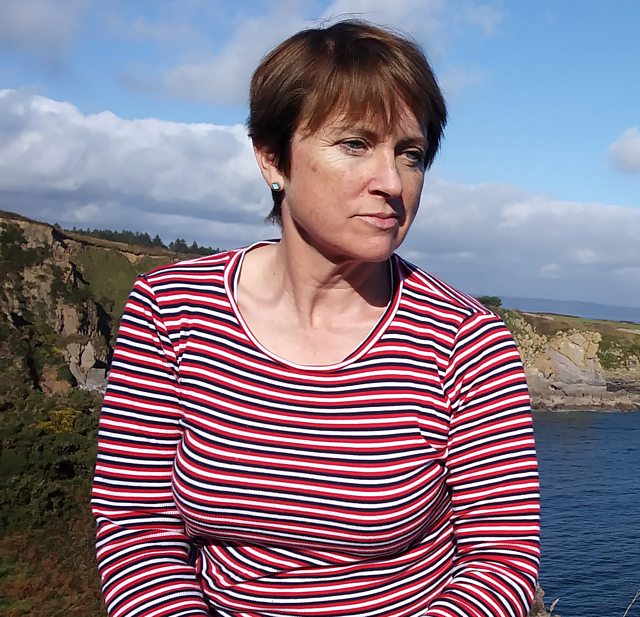 Anna-Lisa Jenaer
Anna-Lisa Jenaer
Anna-Lisa started her career in international TV sales before turning to writing in 2009. She is on the writing team of the BBC Welsh language continuing drama, Pobol y Cwm and has written over 60 episodes to date. Along with one of her writing partners, Bethan Davies, she was recently commissioned to write a five-part comedy series for BBC Radio Cymru. She has written a number of animation scripts for national and international broadcasters, including CBeebies, Channel 5 and PBS Sprout and was also a script editor on series 5 of Fireman Sam.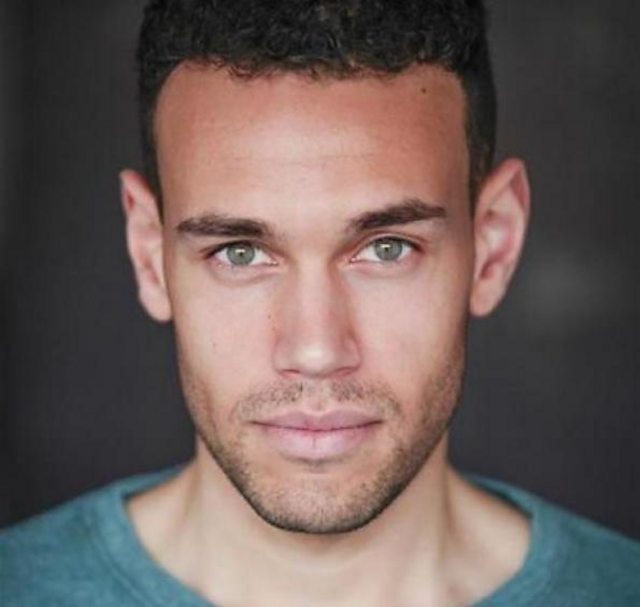 Kyle Lima
Kyle Lima
Kyle is an actor and writer who began his writing career in 2007 with his comedic; A Capella infused one man show Heart and Soul for Royal Welsh College of Music and Drama. In 2017 Kyle expanded on Heart and Soul and performed it at Wales Millennium Centre.
Heart and Soul is inspired by different generations of his family: from his paternal grandfather, a merchant Navy seaman, who emigrated from the Cape Verde islands of the west of Africa to settle in Cardiff, to Kyle's older brother and sister and their heyday of being part of Cardiff's 90's soul, R'n'B and Garage scene.
He's written and performed in his own plays for Undeb theatre, and wrote and performed Choke, Ernie and Chickity a short three man play about 1950's Butetown for Wales Black History Month which was held at the RWCMD Dora Stoutzker Hall in 2011.
Kyle is currently working on writing new material for the medium of television and film.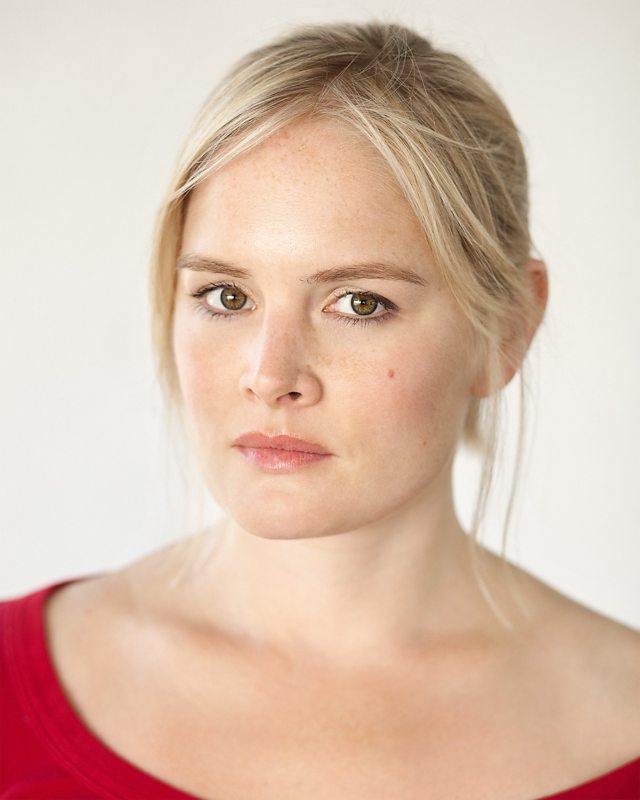 Emily White
Emily White
Emily originally trained at RADA as an actress many moons ago before changing tack at age thirty-five and getting an MA in Theatre Writing, Directing and Performance at York University. Having not written an essay since GCSEs she was quite nervous and then surprised and thrilled to discover that she really loved writing. She left with a hangover and a distinction and hasn't stopped writing since!
In the three years since graduating she has been shortlisted and longlisted for numerous competitions and had meetings with Hightide, Pentabus and Theatre Clwyd. She was also selected as one of the 12 writers to take part in the Channel 4 Screenwriting Course in 2018. The original pilot she wrote on the course is now getting her meetings with some of the top television production companies in the country.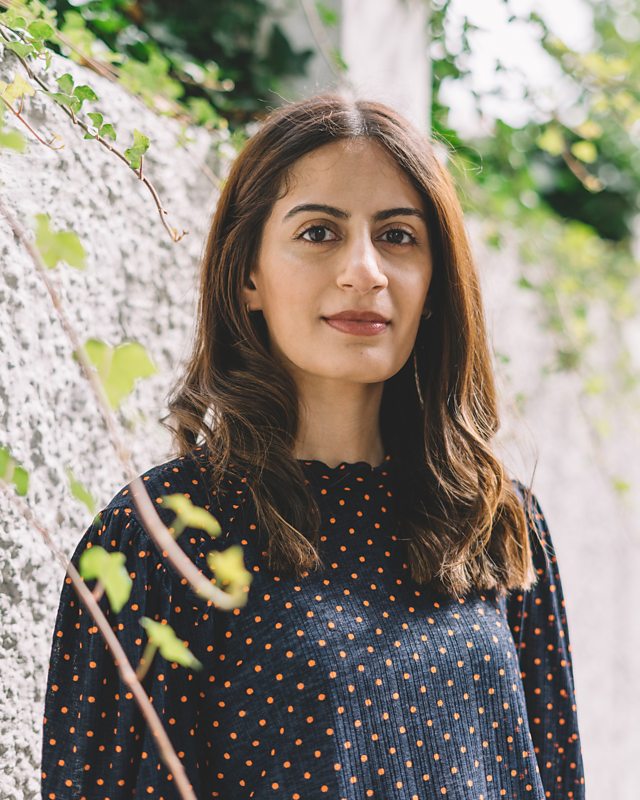 Durre Shahwar
Durre Shahwar
Durre is a writer, a creative practitioner and an Associate Editor for Wales Arts Review. She is co-founder of Where I'm Coming From an open mic that promotes BAME writing in Wales. In 2017, she was a Word Factory Apprentice, mentored by Alexei Sayle. In 2018, she was part of the Hay Writers at Work scheme. Durre is currently doing her PhD in Creative Writing at Cardiff University. Her work has been published in various magazines and anthologies including Know Your Place: Essays on the Working Class (2017, Dead Ink Books), Cheval 10 – Terry Hetherington Young Writers Award (2017, Parthian Books), We Shall Fight Until We Win (2018, 404 Ink). Durre has worked and written for companies such as National Theatre Wales, British Council Wales, and the Metro. She is also a regular speaker and performer at various events and festivals.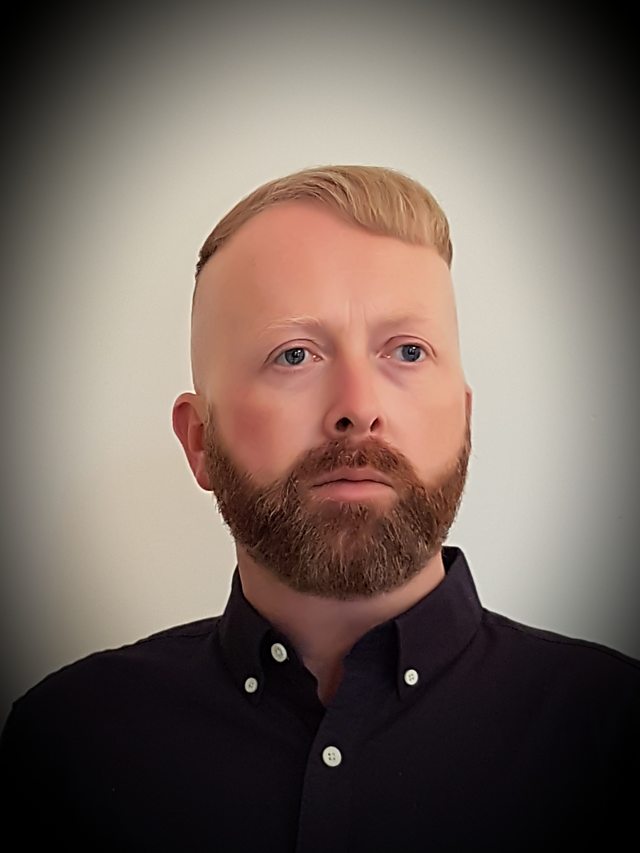 Greg Glover
Greg Glover
Greg lives in Newport. He has had a number of plays including Beasts and Family performed at the Bristol Old Vic, Mark of the Man, Two Sons at Sherman Cymru, which was also the winner of Script Slam and Jumping to Conclusions at The Riverfront. He has also had two pieces performed by Dirty Protest and short plays put on in The Old Red Lion Theatre and Theatr Clywd. He has recently won the Chippy and Scratch Best Playwright award at Theatre 503 with Black and White. He has written three short films as part of It's My Shout, The Shirt, Be a Man and Monster, which were broadcast on BBC Wales.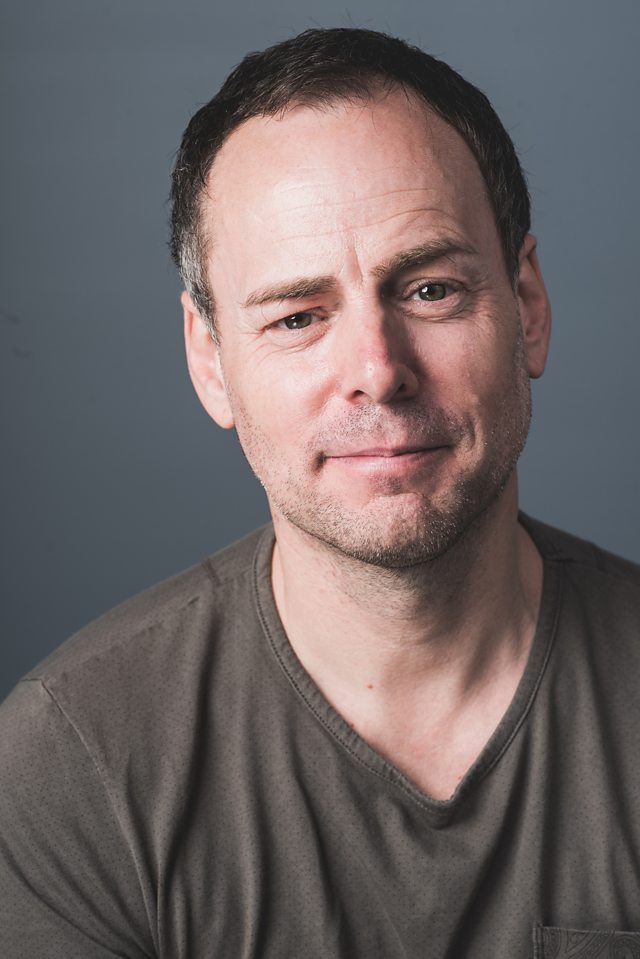 Simon Howells
Simon Howells
Born and bred in the Rhondda Valley, Simon has been a professional actor for over twenty years, appearing in numerous stage, screen and radio productions. His writing has run concurrently with his acting career, with much of his work having been professionally performed on stage, broadcast on television and screened at international film festivals, including Encounters, Bristol. Since 2007 he has collaborated closely with director and co-producer Matt Mullins at Unrelated Films, an independent production company intent on making compelling genre films. Simon's short screenplay They Might Be Giants was produced by and broadcast on ITV Wales for the It's My Shout film scheme, winning a number of awards. In 2013 he helped develop the outline for Everwake, an interactive street game produced by Yellobrick. More recently Simon graduated with a Master's Degree in Creative Writing from Swansea University and received ACW R&D funding to work on his play Blood Sugar.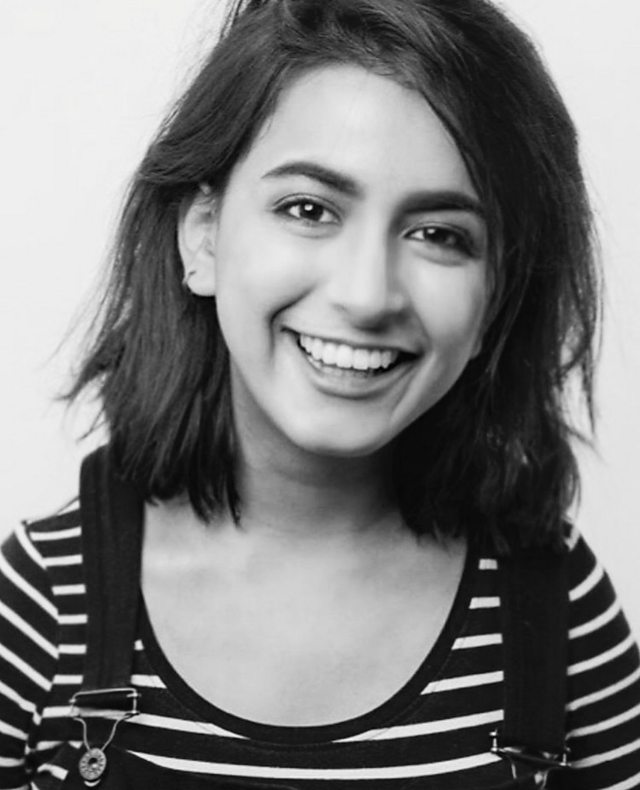 Leila Navabi
Leila Navabi
Leila is a young Welsh-Iranian arts and culture obsessive and dedicated tea-devotee.
In her professional life, she writes stories, scripts and features, all in-keeping with her creative ethos; unless narratives represent an equal cross-section of our society, the best tales will remain untold.
Her work has been featured across MTV UK, Comedy Central UK, and she is so excited to be beginning this new venture as a Welsh Voice for the BBC.
A brown, queer woman, she is an activist for both BAME and LGBTQ+ rights, and believes intersectionality in these causes is of paramount importance to the growth of both editorial and audio-visual media content.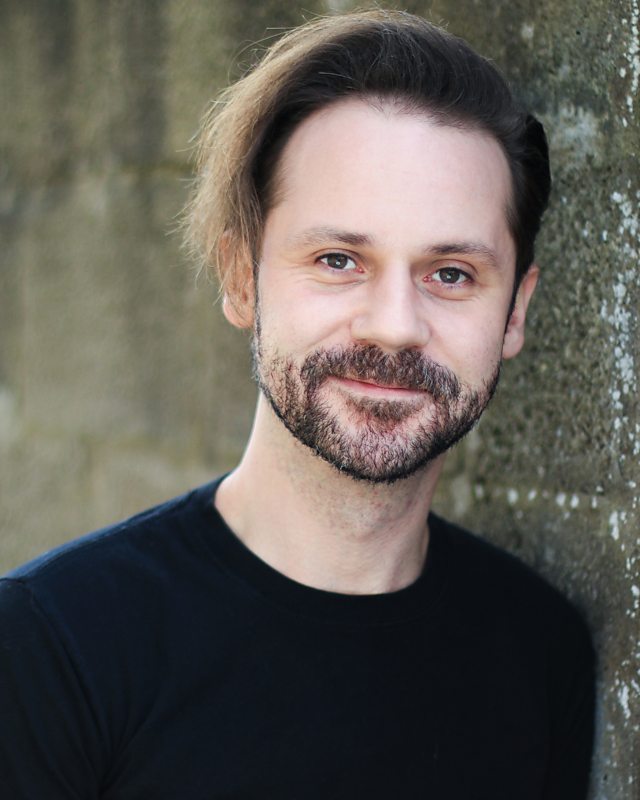 Sam Bees
Sam Bees
Sam Bees hails from Treorchy in the Rhondda Valley. A town famous for its male voice choir, a theatre purchased by the miners, a bustling independent high street and a library that has yet to be closed down.
He studied acting at the Royal Welsh College of Music & Drama, and since his graduation in 2007 has turned his hand to writing.
Since his first production 'In the River' for Dirty Protest Theatre Company in 2008 at The Sherman, he has had over 20 works produced, including a recent co-production with Theatre 503 and The Other Room Theatre, 'Meatman.'
He is a published author and poet, and when he grows up he hopes to be an overly opinionated nuisance that is avoided at all costs.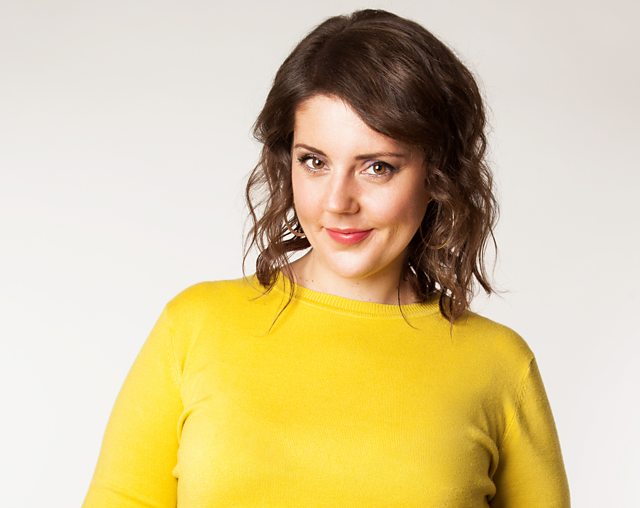 Carys Eleri
Carys Eleri
Having had a 14 year long career in acting and singing on stage, screen and radio - Carys' first foray into writing happened back in 2014 when Dirty Protest Theatre asked her to 'pop her cherry' and become one of their new writers for their programme of short plays on the theme of 'Space and Time' in 'Truefest' festival. This planted the first seed in what would eventually become her first full written piece 'Lovecraft Not the sex shop in Cardiff' a one-woman-comedy-science-music-show about the neuroscience of love and loneliness. Her love for science, comedy and music forged together to find her voice and was commissioned by the Wales Millennium Centre for the Festival of Voice in Cardiff. The show's sell-out success saw her then go on to Edinburgh Fringe Festival and the future looks bright for this show as it travels far and wide. Having deeply enjoyed the writing process, Carys feels very honoured to be a part of the Welsh Voices group and is very keen to keep on learning and hone this new craft, which feels like a very natural progression in her life and career.