Vexed Series 2 - The Producer-Writer Relationship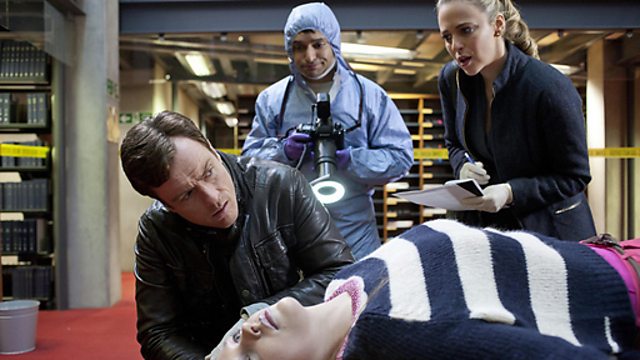 Image from BBC Two Comedy Drama Vexed
On Vexed Series Two, I had decided early on to not only produce the show but also to work closely with the writers in a script editing capacity too. This was something I had done on the first series but that was only across three episodes, and with six episodes to make this time round it meant a lot more work.  But creator Howard Overman was not available to join the process of developing the show and I wanted to ensure that the vision for the second series and importantly the introduction of the new character Georgina was shared in the most direct manner possible. 
Matching the right writer with the right project is the key to the development process.  On completion of series one we started to think ahead to what might happen on series two and importantly which writers would understand the show and be able to pick up what had been established already and ideally take it further.  I had worked previously with Jack and Harry Williams on a comedy drama called Honest, and just knew they would get the tone and characters so they were an easy fit.  James Wood, Steve Coombes and Chris Bucknall were all shortlisted based on reading and loving their previous work and an initial meeting to see if (a) they liked the show and if yes that they liked the same things about it as me (b) what elements they felt might need adjustment and (c) we would hit it off.  Luckily we didn't hate each other on sight and they all had great initial thoughts for episodes. 
Working with the writer, or in this case five writers, is a different process on every project.  I suppose my role could very generally be described as providing a clear vision of how a particular Vexed story should best be evolved and sharpened into having an engaging crime story that's also funny and pacy and fits comfortably with the bigger picture of the series as a whole – a process which naturally needs to be achieved in a limited window of time.  There needs to be a lot of encouragement and trust from both sides, especially when deadlines get tighter and pressure starts to build before shooting.
As a producer you need to be quite good at juggling.  There will be notes from execs who don't always agree with each other (luckily on Vexed they were almost always on the same page – phew!), knowing realities of what can be achieved from a limited budget and within a fixed schedule, legal curve balls, obviously involving the director so they can be 100% certain that they can achieve what is on the page and that's all without including your own opinion on a script.  Somehow you need to find a way through all of this to ensure that the writer doesn't feel trapped in the eye of a storm of notes not knowing which way to turn.   
So first step was a pitch from the writer on what world the crime might take place in and what might happen to our two lead characters in their personal lives (ideally that will chime with the crime).  A few different worlds generally got batted about – some are immediately obvious Vexed areas, some were rejected and some grew more obvious after further discussion.   Once the world had been agreed it was time to work up a storyline; a handful of pages which set out the plot of the episode and lead characters journeys , as well as giving an indication of where the comedy will come from and some of the topics that we might get an interesting debate over.  After spending some time adjusting and polishing, these pages were shared with the powers that be before moving on to the next stage - an actual script! 
Working up the script can be a very long or short process – dependant mainly on the window of time you have before shooting and how quickly the writer can take on board notes and think through any problems with the plot or structure.  On Vexed the scripting process was quite tight for some of the episodes, as we shot the material in two blocks so we had more time for the last three episodes.  Thankfully we were very fortunate to have writers in the mix that could work to scary deadlines whilst still delivering script drafts of a high standard. 
Despite this, the waiting time between drafts for a producer is something akin to what child birth must be like for the father.  You are there on call to support and discuss issues but beyond that things are somewhat out of your control.   As much as you feel you know the obvious answer to an issue you need to be careful not to dictate it and to then stifle what is ultimately a creative process.  Especially as the writer will probably come up with something better!
That said there were debates - some heated, some less so – and I needed to pick which battles to fight and which I could compromise on.  One of the main recurring themes of Vexed is battle of the sexes and the opposing opinions men and women have on life, love and everything in between.  As a female producer working with five male writers I learned to accept that not all of the humour on the page was designed to appeal directly to me and that was OK, as long as someone else found it funny.
Watch a clip from Series 2 Episode 2 below:
A confusing debate on whether post genderists should be referred to as male or female.
Vexed continues on BBC Two on Wednesdays at 9pm. 
It is available to watch  on BBC iplayer