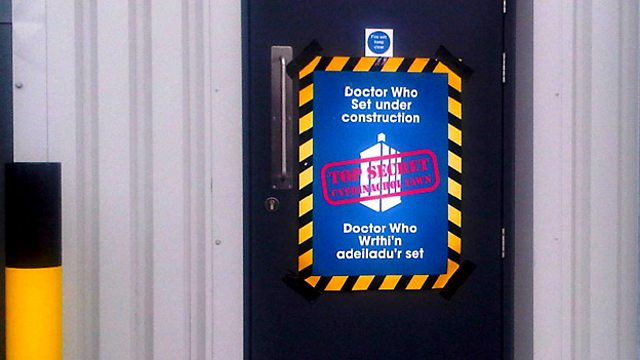 Doctor Who set
What an extraordinary month it's been for writersroom, one which I believe sums up what we do and how we work.
First our fantastic new website, which is a real tribute to Fiona and the team who worked tirelessly to make it happen, followed by the announcement of The Scriptroom. The launch of the first ever Wales Drama Award, a partnership between us, National Theatre Wales and BBC Drama Wales with Russell T Davies and Abi Morgan judging, what more can you ask for the first prize of 10k. We have an office piled high with lovely brown envelopes we hope of gorgeous comedy gems for Laughtrack. The readers join us next week charged with finding a shortlist for the judges Dawn French, Cheryl Taylor Controller Comedy Commissioning, John Finnemore and Danny Kaluyya. And just yesterday we went live with a brand new Rapid Respose with Studio Strike called Bread and Roses with Paul Laverty judging.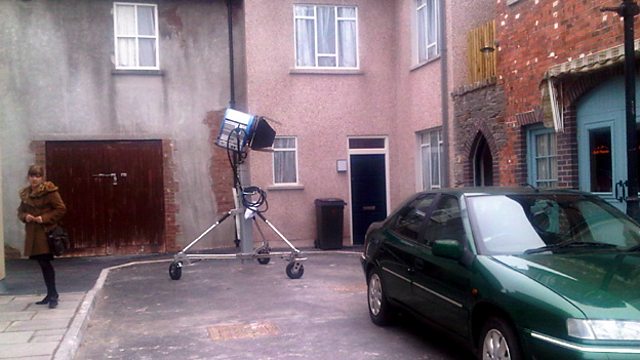 BBC Wales
But what else have I been doing? Well in the past 10 days I have been in Cardiff, Bristol, Newcastle and Manchester, showcasing, platforming new talent, opening events running masterclasses and generally meeting lots of amazing people with a passion for scriptwriting. Some people say well what do you do?
Well here's what we do we join the creative dots and make the sparks fly. We open the door to talented writer's and then they do the rest with our support.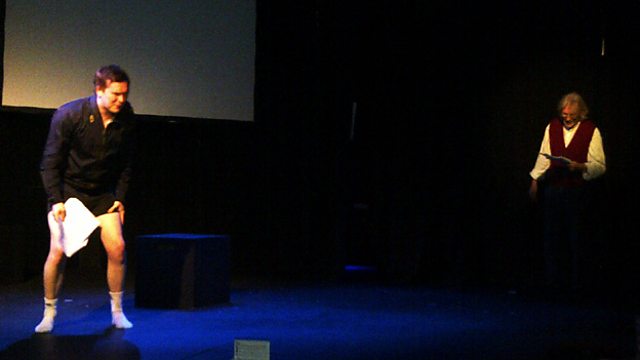 Writersroom 10 showcase at Live Theatre Newcastle
The writersroom 10 nominated from theatres across the country showcased 10 new plays at Live Theatre, 4 of them will be produced on R3's The Verb, Wednesday Night we showcased new work from talented students from Salford University, two weeks ago we took away 10 writers to dream up new returning characters for R4, Pilgrim and On Mardle Fen are still going from the last time we did this. Next week we take away 9 writer's to think up new precinct series for CBBC so watch this space.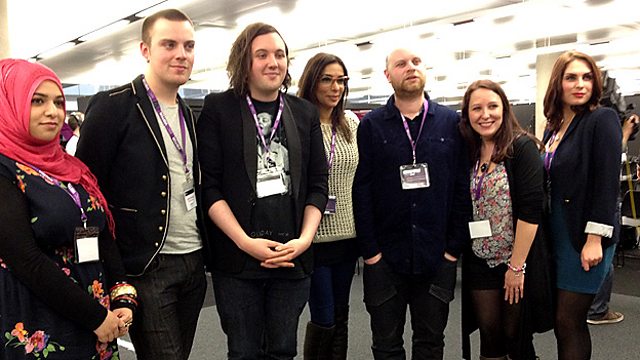 Finalists at the Write by the Quays Showcase.
But to finish let's celebrate two amazing stories which encapsulate what we do.
Debbie Moon's 6 part series Wolfblood is being filmed for CBBC as we speak. She was one of the winners from our CBBC competition two years ago and In the Flesh has just been greenlit, for BBC3 written by Dominic Mitchell, his first drama for TV which was the result of the writersroom /BBC TV Drama North Brainstorming and Development Day..
And watch out as next week we lift the lid on this year's TV Drama Writer's Festival chaired by the incredible multiaward winning Peter Bowker.
On top of everything I will be on the judging panel for all the opportunities mentioned including Wales Drama Award, Laugh Track and Bread and Roses.
No wonder my small person gets cross with me I am never home!