Writer report: TV Drama - The Writers' Festival 2011
Hi, I'm Bill Grundy, winner of the 2011 BBC Future Talent Award for my screenplay Hefted, and lately the first Headspace Writer in Residence at MediaCity, Salford.
Having blagged myself into the 2nd Writers' Festival purely on the strength of a competition win, rather than any genuine broadcast credit, I confess I felt a bit of a fraud, rubbing shoulders as I was with some of the best scriptwriting talent in the country. But I needn't have worried. The Festival, ably hosted by Leeds College of Music and slickly run by the heroically hard-working Writersroom staff, did indeed boast a stellar line-up of speakers, but it never lost sight of its main purpose - to be a festival led by writers for writers - of whatever level of experience.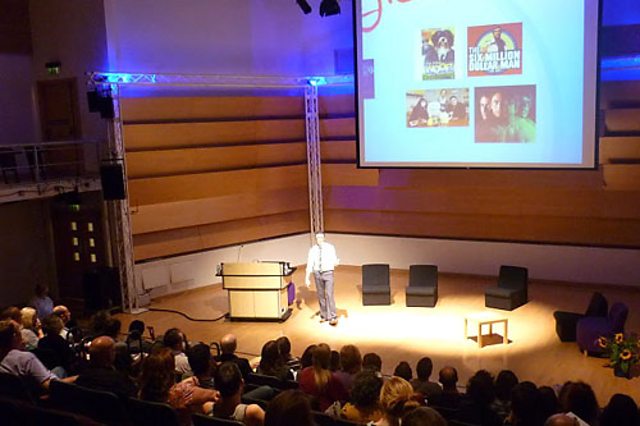 From the elegant yet rousing keynote speech from Paula Milne, through a lively debate on the political role of the TV writer, the event progressed at a blistering pace via a range of panels, workshops, masterclasses and Q&A sessions. After the first half-day, I already felt as if I'd been on some week-long residential course. There was a lot of good stuff to choose from, but highlights for me include John Yorke's exhilarating gallop through 2000 years of script analysis, from Horace to Blake Snyder - with the conclusion that all the gurus are basically peddling the same message. We have, Yorke argued, a biological need to impose order on reality, and, in fiction, that order takes pretty much the same shape in every generation and culture. I only wish he'd had a bit more time: mid-way, I gave up trying to take notes, and kicked myself for never having taken a Pitman's shorthand course.
I enjoyed Danny Brocklehurst and Nicola Shindler's self-effacing account of their writer/producer relationship in the making of the brilliant mini-series Exile, and was impressed by Hugo Blick's eloquent contributions to several sessions, not least his own, in which he gave a fascinating description of his role as writer/director/producer of The Shadow Line. By contrast, American writer Frank Spotnitz (X-Files, Millennium) gave interesting insights into the U.S. team-writing approach, which he's currently employing over here on a projected spy series.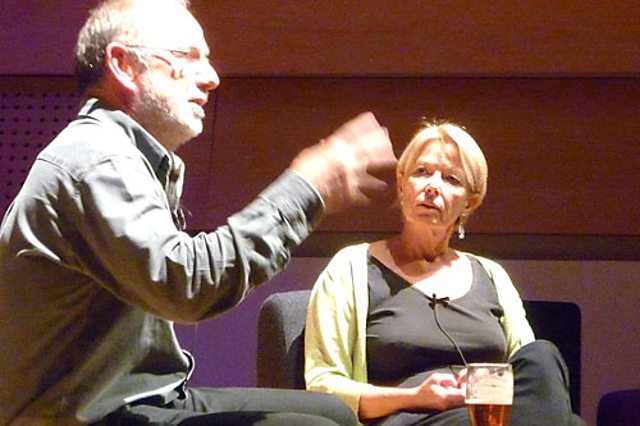 And, although I've heard much the same from him on other occasions, Jimmy McGovern still managed to be hugely entertaining and inspiring. His stress on the importance of writers being passionate about their work was echoed again and again, in various ways, by speakers throughout the event: yes, study structure; yes, understand genre; yes, know your audience, but always, always write what you want to write - what you really care about and what moves you, personally. That's something I've begun to realise myself, as a mere wannabe, and it was heartening to have it confirmed by the most celebrated TV writers of our time. At the close of the final session, I heard someone behind me say "I enjoyed that. Now I'll have to go home and write." That's a pretty fair tribute to the Festival, I reckon.
Bill Grundy was the winner of the 2011 BBC Future Talent Award. Read his winning script, Hefted, in the BBC writersroom script archive.