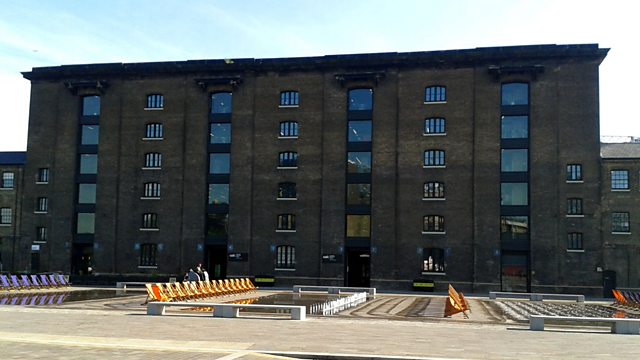 The Central St Martins building in the new Kings Cross district of London
A few thoughts from speakers and BBC execs… 
"It was inspiring, uplifting and utterly brilliant"
"Thought provoking"
"It made me proud to be a part of the BBC"
"The Writersroom is a beacon for new writing and genuinely at the heart of what the BBC should be doing" 
The TV Drama Writers' Festival in its fifth year exceeded expectations. Every year, I think can we and should we do it again? How do we keep it fresh and meaningful, because it's vital that we do. Its ethos of being writer-driven, cross industry, personal and passionate means it needs to connect and be relevant to these incredible storytellers of our time.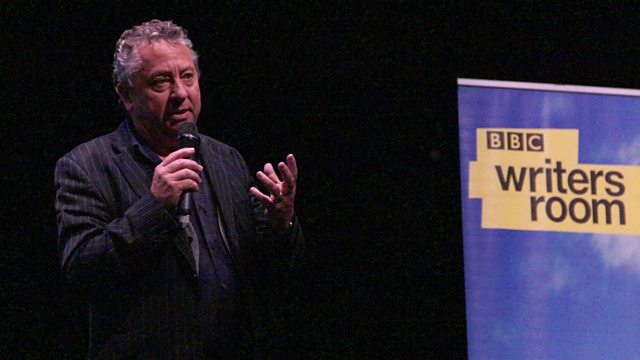 Tony Jordan, host of the festival, giving the keynote speech (photo: Michelle Brooks)
Tony Jordan, this year's Festival Chair is one of TV dramas most brilliant advocates, who loves television and reaching large audiences with intelligent popular dramas.  But not at any cost as he explored in his keynote speech 'If Content is King, where's our crown'. We must not let commerce dictate over creative; content must always be king.  As the proliferation of new channels continues, writers must be wary of risk-averse, brand-seeking execs who are looking for a safe bet. Writers must push the boundaries of what is possible, telling stories that matter to them.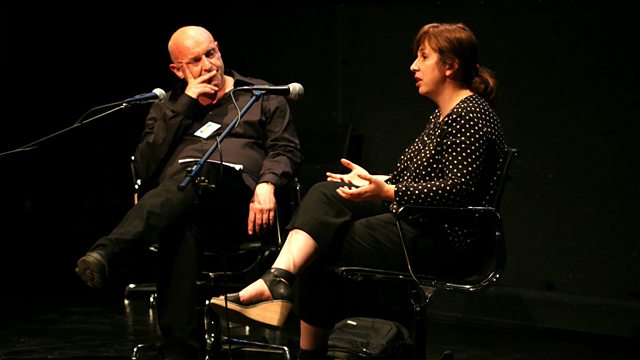 Abi Morgan in conversation with Simon Ashdown (photo: Michelle Brooks)
In his session 'The politics of Drama', Peter Moffat was absolutely clear on the responsibilities of being a writer, and why it mattered so much if misrepresentations of reality dominate period drama. 'Women in TV - Unfinished Business' brought together producer Pier Wilkie (Murdered by My Boyfriend) with director China Moo-Young and writer Sally Abbott to explore the gender difference in the industry, all ably chaired by Christopher Aird; while Hilary Salmon chaired the contentious debate of whether you can buy loyalty and 'Are writers for sale?'. Jed Mecurio discussed crossing the line in Line of Duty with Ben Stephenson, Abi Morgan was cross examined by Simon Ashdown about how and why she writes, and Tony Jordan was joined by Levi David Addai, Barbara Machin and Danny Brocklehurst to talk about rejection. It happens to the best of them but nobody talks about it!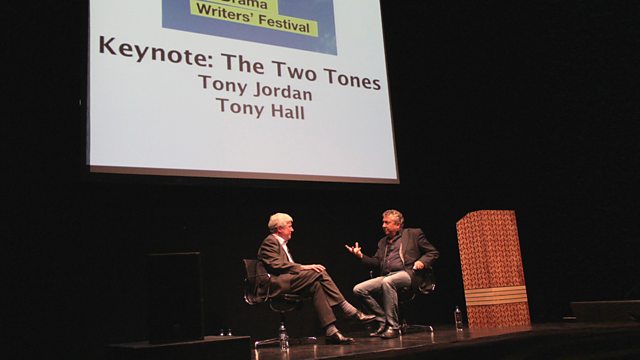 The 'Two Tones', Tony Jordan and BBC Director General, Tony Hall (photo: Michelle Brooks)
In all 22 different sessions, 30 speakers and 250 writer delegates addressing the key issues of the day. The buzz was extraordinary. Amongst so many standout sessions I have to mention 'The Two Tones' - Tony Hall in conversation with Tony Jordan. Both creative leaders, both committed to a creative forward-thinking BBC that is not afraid to take risks. And then Adam Curtis with his final keynote of the day Unstoryfiable, which challenged every single one of us to think!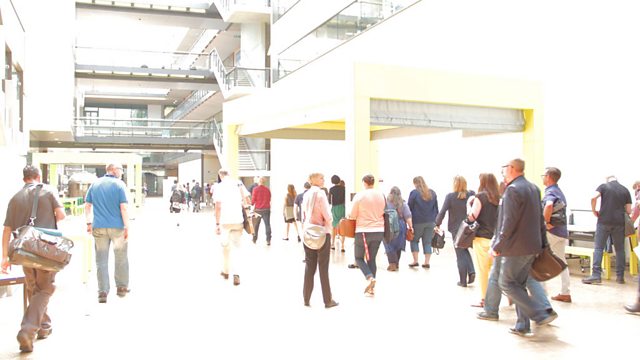 Delegates at the TV Drama Writers' Festival 2014 (photo: Michelle Brooks)
It was our first year in London so it was brilliant to be in the new Central Saint Martins campus, a bold contemporary environment, supported by the MA Dramatic Writing students.  And then finally the Writersroom team, who worked above and beyond to create this phenomenal event which matters a great deal to the writers who rarely get together to talk in this way. Everyone is equal, and abides by the rule of what's said in the room, stays in the room.  It is also worth noting that all the speakers give their time for free, because they believe that if they had had or did have that conversation, debate or master class with another writer, it always made a difference. The generosity of the people in the room and in our industry should never be underestimated.
The TV Drama Writers' Festival 2014 took place with the support of Drama Centre London and Central Saint Martins' new MA Dramatic Writing
Storify - The story of the day including session details, key points, tips, advice and photos