How to avoid canned laughter in your Laugh Track script
We've just launched Laugh Track - a fantastic new comedy sitcom writing talent search which will be judged by none other than Dawn French.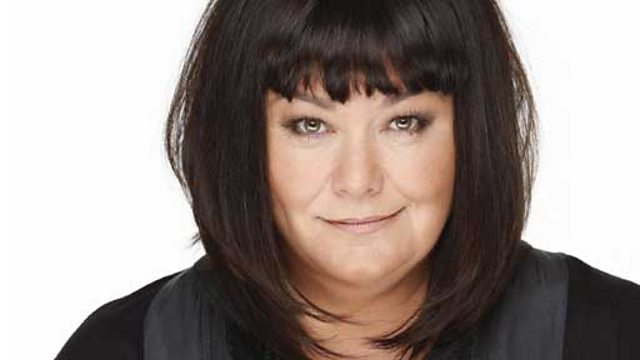 Image of Dawn French
While you're thinking about writing your Laugh Track script, here are a few thoughts to remind you of:
Studio
There are generally up to three large sets and perhaps a couple of small ones, there is a limited amount of location taping edited in later, and the action generally happens over a short period of time - because every new day demands a change of costume that slows down the recording. And remember, physical comedy works brilliantly in front of an audience - from Basil Fawlty goosestepping to the Vicar of Dibley dancing with Darcey Bussell to Miranda falling over anywhere and everywhere.
Laughter
In non-studio comedy series you can do strange, subtle, unusual things - think The Office, Peep Show, The Thick of It, Flight of the Conchords. In studio sitcoms, you have to make the people in the room laugh - out loud, and preferably as often as possible.
Character
They need to be recognisably human (even if they're an alien like Mork or a Mongrel puppet) rather than from some kind of artificial 'sitcom world'. Make them authentic and give them a distinct voice. Find their weakness or short-sightedness and manipulate it. Don't start with a catchphrase – create a great character in a funny situation and maybe a great catchphrase will come along…
Situation
You don't need to reinvent the wheel and go out of your way to come up with a 'sit' that's never ever been imagined before - because chances are it probably has and didn't get developed/made because it didn't seem like a good idea. Instead, bringing a truly fresh and funny perspective to a classic set-up - such as family home/flatshare or workplace - has always worked.
Structure
Give your episode story a beginning, a middle and an end. And make sure you get the story straight before you start writing your script – otherwise you'll be desperately writing hollow gags rather than telling a complete story that makes us laugh and leaves us satisfied.
BBC writersroom and BBC Comedy Commissioning have joined forces for Laugh Track, a new writing talent search for studio sitcoms.  Find out how to enter your script.
Download sitcom scripts and watch clips on our Laugh Track resources page.
Explore comedy scripts in our online script archive.