News and Advice from Room to Write, with BBC Scotland Comedy
Editor's Note: Room to Write is an exciting new opportunity to work with BBC Scotland's Comedy Production team and to be part of the next wave of Scottish comedy shows.  The deadline for submitting sketches recently passed and the team of two readers have been busy over the last couple of days.  Here are a few of their thoughts: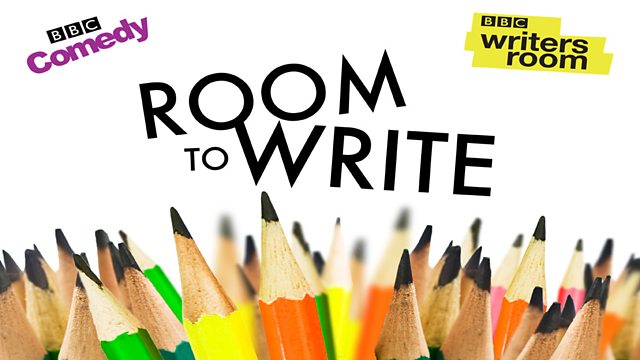 Room to Write with BBC Scotland Comedy
 On a positive note: 
The sketches offered a good variety. Usually during a sift a lot of scripts/sketches tend to cluster around similar settings or ideas but there was a good range of ideas. 
Many of the sketches made use of a strong Scottish identity, with some using Scottish vernacular or particularly Scottish themes.  However, they also managed to steer away from over-reliance on a parochial view of Scotland, with tired stereotypes. 
Most of the sketches hit the ground running and got to the point quickly which you need to do in a sketch when time is very limited. 
There were common mistakes too... 
Too few jokes in a sketch. Obviously it is good if a sketch is built around a funny concept but it also needs lots of jokes throughout the sketch. 
Some sketches rely on a big reveal at the end but don't really have jokes throughout the sketch, making it in effect a one joke sketch. 
Many sketches are based on a good premise but then fail to develop the premise any further.  The sketch continues along at the same level and doesn't build, or there are no turns to provide a change of comedic direction. 
Over repetition of the same joke. Sometimes the writers hit upon a good joke but then it loses its impact by being overused as it is batted back and forth by the characters several times. 
Over wordiness. Over verbosity can be used as a deliberate comic device but in many cases there was a general over wordiness that detracted from the sketch.
Room to Write
Some general words of advice include:
Sketches should ideally be between 1-3 pages long. Any longer and they need to be building brilliantly, become more extreme with more things happening.
If your sketch is just building to a 'punchline', the shorter the better. No one wants to read four pages of set-up for one joke at the end.
Sketches are where your imagination can run wild. Demonstrate your comic inventiveness, rather than doing something we've seen before.
The best sketches start off funny and then take us somewhere unexpected and funnier.
Watch the swearing. Swearing is funny (of course) but prove to us you can be funny without it, before you start using it.
Topical sketches can date badly or feel irrelevant. So make sure what you're sending is funny regardless of its topicality.
Think about characters. Funny ideas are great, but if you can find a funny character you're onto something special.
If you're sending a sample scene from a sitcom, it should still have a beginning, middle and end. Functional dialogue isn't the best showcase for your writing. A funny scene where something 'happens' can be.
Get someone to read your sketches out loud before sending them off. You'll be surprised what looks interesting on the page will sound dry when read out.
So what happens next? Successful writers will hear back in mid-July and will be invited to meet the team at the BBC's Glasgow offices.  Then they'll be set a series of exciting Comedy writing challenges and workshops through the summer and autumn with feedback from the BBC Scotland Comedy team.  They'll also be able to join an online forum to share ideas and comment, feedback and support each other.