Radio 3 - The Wire: Tony Teardrop
As part of the process on a regional voices scheme with the National Theatre Studio I wrote a stage play, Tony Teardrop. It was inspired by a real story.

At the time my sister was working in a 'Wet House' (a refuge for the homeless where residents –usually alcoholics- can drink on the premises) run by a Church charity. It was a stressful but rewarding job. It got me thinking about morality and ethics, how they shift according to time, circumstance and perception. I was particularly interested in the idea that some people...those who drop out of mainstream society...are able to be more objective about how society works. And I was also interested in how someone with a 'Christian' morality has their perceptions challenged. So...Tony Teardrop was born. That was in 2004.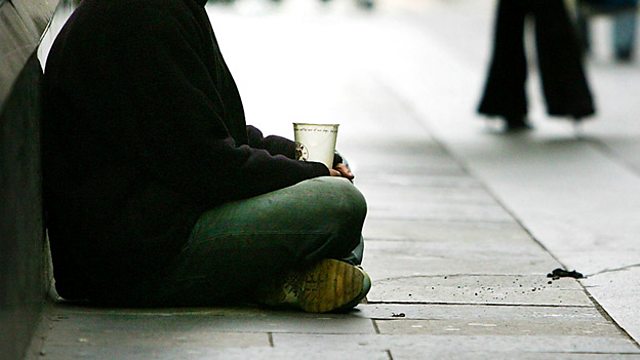 Tony Teardrop
Last year I pitched the idea to a director I've worked with a lot (in radio and more recently, in TV) Pauline Harris. She liked some of the ideas and characters. After a discussion with Kate Rowland, Pauline and I discussed aspects of the play that would be suitable for
BBC Radio 3's The Wire
slot. We wanted to take an honest look at what it's like living on the streets today. So the Wet House went. On her way to work one morning Pauline stopped to chat to a woman begging. This woman agreed to talk to us. A number of interviews took place, each one more illuminating than the last. 'Roz' (as she became in the play) was a long term drug addict. Some of her stories were astonishing and inspiring. And like lots of people who live on the margins she had great insights about life. We met her daughters too. We were struck by the love and acceptance between them. They had an extraordinary relationship and yet the usual mother/daughter tensions were there too. There was so much material it was difficult deciding what to focus on. But we had some existing characters and ideas so we found a story that would accommodate them all.
It was a difficult process for me. As any writer knows once you are drawn to a story you have to trust and believe in it totally in order to do your best. I really struggled with getting rid of the Wet House...which was the dramatic heart of the stage play...it had been the thing that had hooked me in the first place. And it felt like I was throwing the baby out with the bath water. (I'll be scratching that itch later in the year in a site specific theatre piece at St. Luke's, the 'bombed out Church' in Liverpool).
Foolishly I imagined it would be easier having an existing play as inspiration rather than starting from scratch, but it was one of the hardest things I've ever done. I found it difficult to let go of original ideas and dramatic devices but we all wanted to make the best work we could and like any collaborative process there had to be compromises. Pauline and I had to create new scenarios and story lines for the radio drama.
There were lots of creative arguments, tears and sabre rattling but I had to find a way to believe that what I was doing was right and true for me. I didn't want any of the scenes to sound like they were expositional interviews....I pride myself on my characters sounding like real people saying things that real people say but we weren't making a verbatim drama so getting that balance between interviews and imagined dialogue was really difficult. With great direction and a brilliant cast I think, mostly, we achieved it. It's a piece of work we are immensely proud of.
Download the script for Tony Teardrop from the BBC writersroom Script Library.
Watch an interview we did with Esther Wilson below:
BBC writersroom interviews playwright and television writer, Esther Wilson.