Script Room: the final selection
... It all started earlier this year with a new website, and an opportunity to breathe fresh air into a script system that had opened its doors to 50,000 scripts over more than 10 years. What we'd noticed is that the way we run our one-off talent searches seems to make everyone (us, the writers, BBC departments) happier, more excited, more successful than an interminably rolling 'unsolicited' system. (For evidence of this, see the CBBC show Wolfblood by Debbie Moon, which came directly out of our last CBBC open opportunity and is currently wowing younger audiences.) We don't see scripts as unsolicited - we see them as wanted, called for, welcomed. Only a tiny proportion progress all the way through any opportunity - but that doesn't mean we're not genuinely fired up about uncovering that tiny proportion as it comes through the door.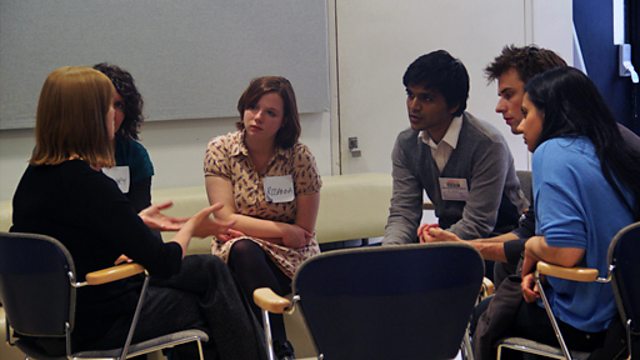 Script Room writers have a group chat with Hilary Salmon, Executive Producer, BBC Drama
On Tuesday, we welcomed through the doors of BBC Broadcasting House a group of 25 writers whose work had progressed through Script Room (first sift, second sift, full read, to final shortlist) and fought off competition from the other 1800 scripts submitted. They had written anything and everything from hi-concept TV Drama, to comedy-action-adventure movie, to downright strange sitcom, to intense stage play, to poignant radio drama, to boisterous children's show. The writers and the writersroom team spent time getting to know one another, dissected a current drama and sitcom we'd all watched, speed-dating (of sorts) with a range of BBC execs, producers and development people, and talking through what they want to do and how we might be able to help.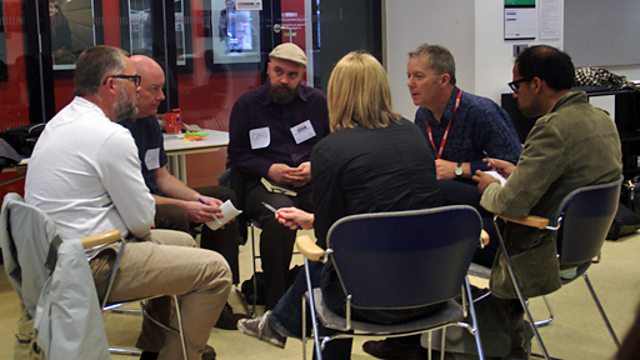 Script Room writers have a group chat with David Hunter, BBC Drama Producer
Some of the writers will be recommended straight to BBC people/departments, some will come back for other tailored development sessions, some we'll read more scripts, some we'll help develop future scripts. The ball is also firmly back in their court as to how they move forward - our job will be to help and encourage them where we can.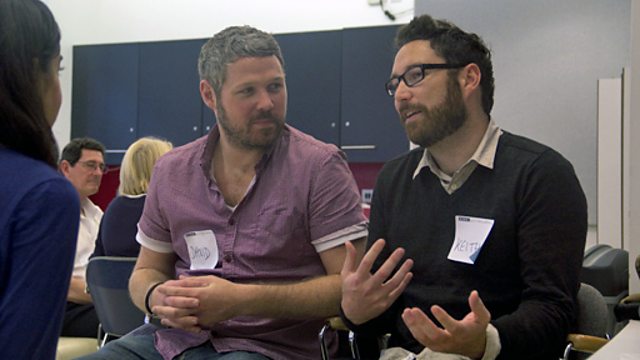 The Brothers Lynch - Script Room writing duo, having an interview about their experiences
In the meantime, the next Script Room doors are open and scripts are already steadily trickling through... (Or is that another flood of scripts I can see coming towards us?)
Ps. If you have a radio drama or a radio comedy, make sure you send it to the Writer's Prize rather Script Room this time round ... !