We recently launched Bread & Roses Rapid Response which is a  partnership between studioSTRIKE and BBC writersroom. We are looking for short scripts inspired by the Bread & Roses Centennial 1912-2012.
Dignity. A hundred years ago, women and immigrant textile workers changed history when they spontaneously downed tools to go on strike in Lawrence, Massachusetts. Their struggle for dignity became known as the "Bread and Roses" strikes, after a James Oppenheim poem they would sing in the streets.
"As we come marching, marching, we battle too for men,
For they are women's children, and we mother them again.
Our lives shall not be sweated from birth until life closes;
Hearts starve as well as bodies; give us bread, but give us roses!"
 
Public readings were key to the campaign. In narrow tenements they would meticulously translate intructions, speeches and progress into 20 languages for the 45 nationalities of the workers. The texts were read in public – most of the workers were illiterate.  
We want scripts that encapsulate the principles of dignity for worker, women's rights, community, capitalism and immigration – themes as significant in our time as they were in 1912. Your narrative need not necessarily be set in a historical context, it need not be set in a factory, involve a strike. It can be set in any part of the world at any moment in time. Think how you can connect the Bread and Roses themes to contemporary narratives, from unpaid internships to migrant workers, from glass ceiling for female employees to child workers.  Remember you only have 10 minutes to tell your story, keep it simple but do not be afraid to tackle stories and issues that you feel strongly towards.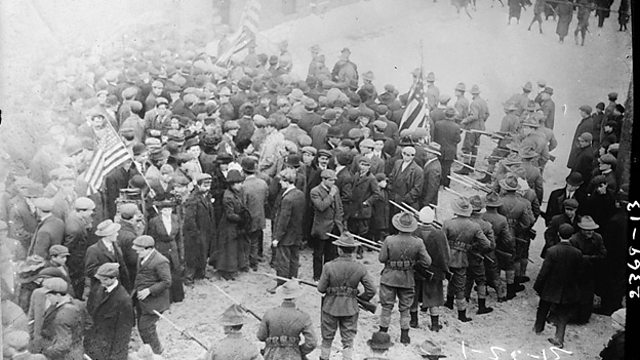 Guarding approach to mills
Image courtesy of Library of Congress Prints and Photographic Division.
As part of the Centennial studioSTRIKE in partnership with Directors from the Young Vic's Genesis Directors Programme there will be staged public performances, readings and recordings of the scripts.
The Bread and Roses strikes were momentarily lost to history, and yet it is hard to overemphasise their significance. They tackled misrepresentations surrounding women, immigrants and unskilled workers by proving that they were fully able to organize and mobilize themselves into the labour movement.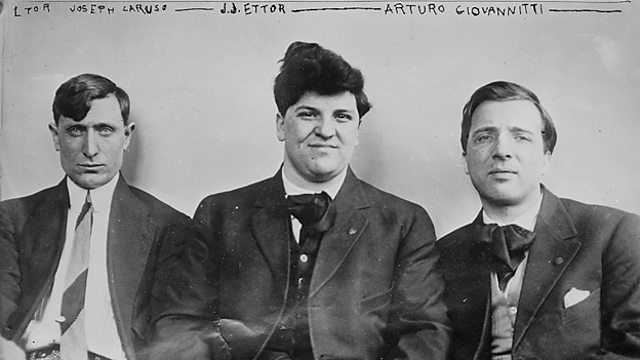 Carruso Ettor Giovanni
Image courtesy of Library of Congress Prints and Photographic Division.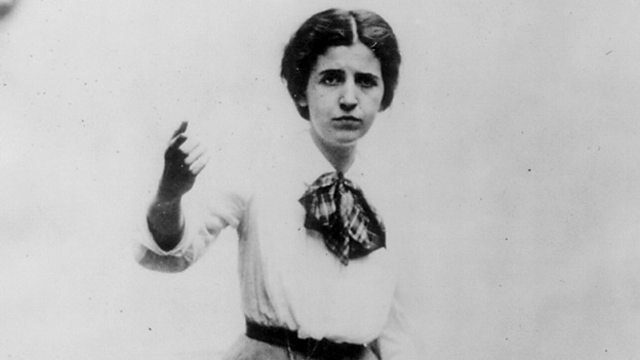 Elizabeth Flynn
Image courtesy of Library of Congress Prints and Photographic Division. 

I'll leave the last word to those that stood up for the textile workers:
"We, the 20,000 textile workers of Lawrence, are out on strike for the right to live free from slavery and starvation; free from overwork and underpay; free from a state of affairs that had become so unbearable and beyond our control, that we were compelled to march out of the slave pens of Lawrence in united resistance against the wrongs and injustice of years and years of wage slavery." Proclamation of the strikers.
Blog by Afshin Dehkordi, Co-founder studioSTRIKE  
Bread & Roses Centennial Rapid Response is a partnership between BBC writersroom & studioSTRIKE.  You can find out more details of how to enter on our opportunities page.
To find out more about the key characters on both sides, the murder trial, the displacement of the children across the country see Studio Strike website
For more information on what judge, Paul Laverty, looks for in a story read his recent interview on IdeasTap