FILMCLUB initiative launches in Wales
An initiative to get Welsh children interested in film has launched today in Wales, with backing from home-grown actor Michael Sheen.
Education charity FILMCLUB helps schools to set up and run after-school film clubs, enabling young people to watch, discuss and review a diverse range of films from around the world.
The scheme has been launched today, following a pilot that has been running in Wales since 2008 with 15 schools across a number of counties.
Michael Sheen is the Welsh ambassador of the scheme, while FILMCLUB in Wales is backed with grant assistance from the Welsh Government and is supported by the Film Agency for Wales.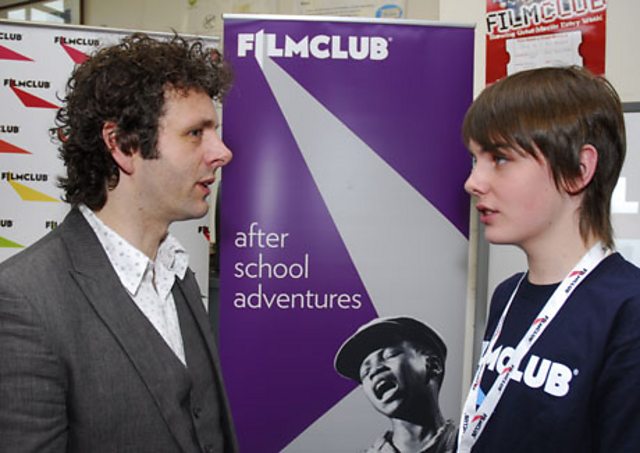 Michael Sheen with a Welsh FILMCLUB member at a pilot school
To mark the launch of FILMCLUB in Wales, the charity has curated two seasons of films especially for the occasion: The Welsh Film Season and The Welsh Connection. The latter is a season of films more loosely connected to Wales, including Cleopatra, Chicago and The Lost Weekend, while the former will see the screening of Welsh classics.
It is hoped that this focus on Wales will bring the rich culture of Welsh movie-making to members not just in Wales, but throughout the UK.
For more information visit the FILMCLUB website.