Artists throw open their studio doors in Cardiff
This weekend Cardiff-based artists will be opening their studio doors across the capital city to give members of the public an insight into their creative workspaces.
The Cardiff Open Studios event is part of Cardiff Contemporary, an initiative by Cardiff Council to promote contemporary visual art, design and architecture in the city throughout October and November 2012.
Over 100 artists will be taking part in the weekend event, which will see 20 studios and workshops open their doors to the public. These range from established artists groups, such as the Printhaus in Canton, to individual work spaces in people's homes.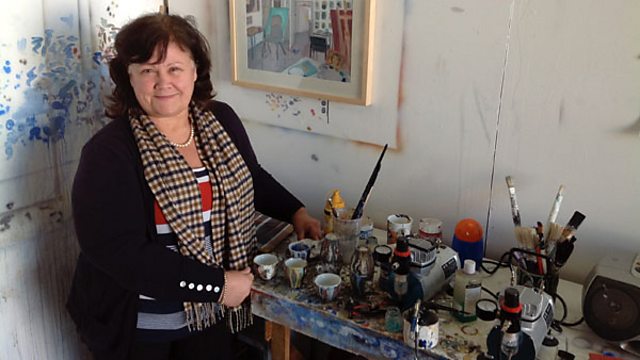 Jan Williams at Kings Road Studios in Pontcanna, Cardiff. Photo: Richard Higlett
The open studios weekend has been created by Cardiff-based artist and curator Richard Higlett, who was also part of the artist group who set up ArtCardiff.
ArtCardiff produces the quarterly Cardiff ArtMap, which details all things visual arts taking place in the city and will compliment the weekend, offering information on studios and artists. They are available from galleries and studios across the city.
Ruth Cayford of Cardiff Council said: "The Cardiff Contemporary initiative aims to promote visual art in the city to local, national and international audiences.
"We are so pleased that so many artists have agreed to open up their studios for the weekend. The Open Studios project is a wonderful opportunity for people to meet some of the city's most interesting characters and see where and how they make their art."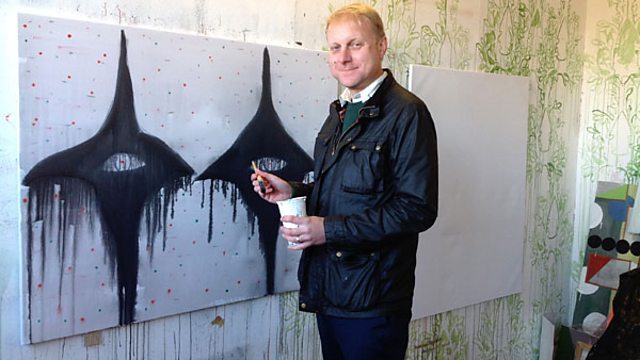 Artist Gordon Dalton at Kings Road Studios in Pontcanna, Cardiff. Photo: Richard Higlett
The Cardiff Contemporary open studios weekend runs across Saturday 27 and Sunday 28 October, 12-6pm each day. For more information visit cardiffopenstudios.com.
Cardiff Contemporary is also working with established art projects throughout October and November.
These include Chapter Art Centre's Experimentica festival, the Artes Mundi Prize currently running at National Museum Cardiff plus successful events that have already taken place such as Made In Roath and the Sŵn Festival.
For more information on what's coming up, visit the Cardiff Contemporary website.