Memorial to broadcaster Wynford Vaughan-Thomas restored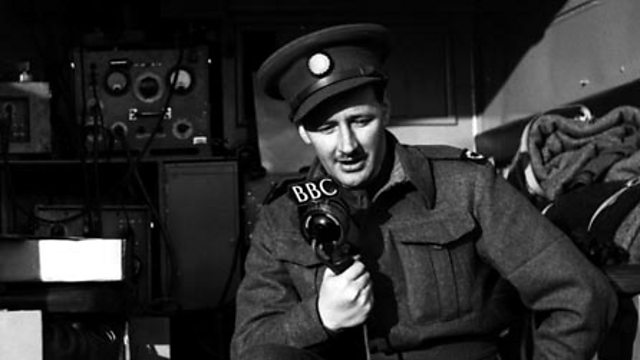 Broadcaster and author of books about the history and topography of Wales, Wynford Vaughan-Thomas.
The Welsh slate viewing platform near Machynlleth in Powys highlights 13 of Wales' highest peaks. Opened in 1990, it had fallen into disrepair and had been vandalised.
CPRW successfully raised £11,000 to repair the memorial which will be reopened by Montgomeryshire MP, Glynn Davies.
Vaughan-Thomas established a reputation as one of the BBC's most respected correspondents. In this archive clip below from 1981, Michael Parkinson interviews him about his flight in a Lancaster Bomber over Berlin in 1943 as it completed an air raid.
Commenting on the dangerous journey, Vaughan-Thomas recalled: "I'll never forget coming up to Berlin. Literally it was surrounded by a bullring of searchlights ... and it was terrifying."
You can read more on the story in this BBC Mid Wales News article.
The CPRW have an audio file on the remarkable life of Wynford Vaughan-Thomas. You can download it from this page (scroll down to the bottom of the page).
View more clips featuring Vaughan-Thomas in the Wales History archive section.
Feel free to comment! If you want to have your say, on this or any other BBC blog, you will need to sign in to your BBC iD account. If you don't have a BBC iD account, you can register here - it'll allow you to contribute to a range of BBC sites and services using a single login.
Need some assistance? Read about BBC iD, or get some help with registering.