Can we save Welsh music venues?
Have you seen the queues around your local record shop during the annual Record Store Day? The simple concept has been a sweeping success for struggling record shops in the last few years, an unexpected Christmas morning of cash sales, supported by bands and labels with limited edition vinyl only releases.
The whole occasion is joyous! How can the rest of the struggling music industry learn from this and try to copy the blueprint for success?
Well, the team behind the first ever Independent Venue Week hope they did just that. The whole concept was about highlighting the fact that we need to support our independent small businesses.
There are so many elements in the whole music industry picture that are vital, yet taken totally for granted, and the small venue has certainly been really struggling in the last few years of recession. These venues are essential to introducing us to new music and central to our local musical community.  It's not just a business, it's a place to meet, share and hatch ideas.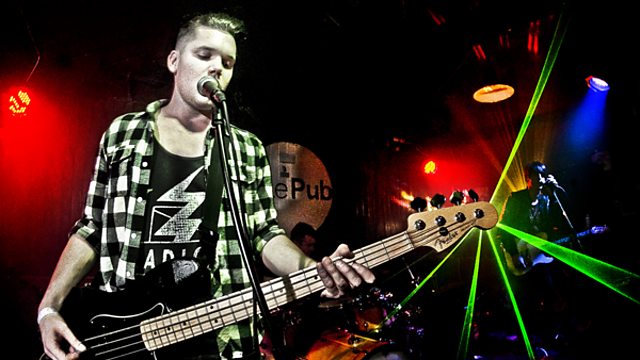 Le Pub, Newport
Recently in his article '10 things that need to change to save independent venues' on thequietus.com, Andy Inglis, former gig venue manager said:
"The UK has one of the world's worst small venue circuits, in terms of production, customer service and conditions for artists and audiences. We're a global laughing stock, with a few exceptions. This is partly due to an almost complete lack of funding at the grassroots level.
"While The Arts Council dishes out £20 million a year to London's Southbank Centre, almost every other non-charity venue gets not a penny. This has to change and we can't wait, and we can't we rely on government.
"It is now time for the music industry itself to step up. Some of our labels, promoters, booking agents, artists and bigger live venues are - comparatively speaking - staggeringly wealthy. They need to step up and shell out."
Singer Frank Turner has backed the campaign, saying: "Without small, independent venues, there'd be no small, independent bands, and without them there'd be no big acts either; these places are the lifeblood of any music scene, and any music fan should care about them and support Independent Venue Week".
It certainly got me thinking about my favourite music venues in Wales, and seeing how we could support them and celebrate them better. My new year's resolution has been to go to more gigs, in as many different places as possible.
It's early days, but the result so far has been personally very rewarding. I've seen Zervas & Pepper in the wondrous surround-sound comedy venue, the Glee Club, and Birmingham quirky eight-piece band Misty's Big Adventure at The Four Bars. Admittedly, I'm not wandering far from home, but there are plenty of plans afoot.
So many things have contributed to the threat on small venues - the proliferation of competition venues, the amount of pubs using live music as an entertainment draw, the rise and rise of the festivals, the recession, the knock-on effect of student fees, and all of us trying to go out less and spend less too. 
Here are some of my favourite venues, and some brilliant dates for the diary – go and see something soon, and let me know some venues I should check out around Wales too.
14 February - The Bleeding Noses
28 February - Kizzy Crawford 
The Chattery, Swansea
22 February - Chris Mills
15 March - Henry Priesman
Le Pub, Newport 
16 February - Jake and the Jellyfish
22 February - Mowbird, Small Engine Repair
1 March - Exit International
15 March - Tom Hingley
The Parrot, Carmarthen 
20 February - Rockin' Bones
21 February - Mowbird, Hail The Planes, Radstewart
1 May - Graveyard Jonnys, The Dukes of Bordello, Thirsty Dogs
Clwb Ifor Bach, Cardiff 
16 February - George Ezra
3 March - Paper Aeroplanes, Cousin Jac
I've seen some special shows across the years, and sad to think that some of these makeshift live music venues aren't all still with us. I'm particularly thinking of The Bay in Aberystwyth, where I saw Ffa Coffi Pawb many moons ago and of course legendary venues like TJs which I spent a lot of my student years frequenting.
At the same time it's good to remember that Wales is changing too with new spaces like Galeri, Chapter, and Pontio (a new venue in Bangor opening soon). Let's support Welsh music by supporting the promoters and people behind some of our best-loved dark caves of rock and roll dreams.