Blue plaque honours Welsh icon Emlyn Williams
A blue plaque is to be unveiled by a small London community group that will honour one of the brightest stars of Welsh film and stage, Emlyn Williams.
Williams was a talented actor, playwright and director, famed for being the first to give then fledging actor and fellow Welshman Richard Burton his theatre break in The Druid's Rest in 1944 and also his big screen break in The Last Days Of Dolwyn in 1949.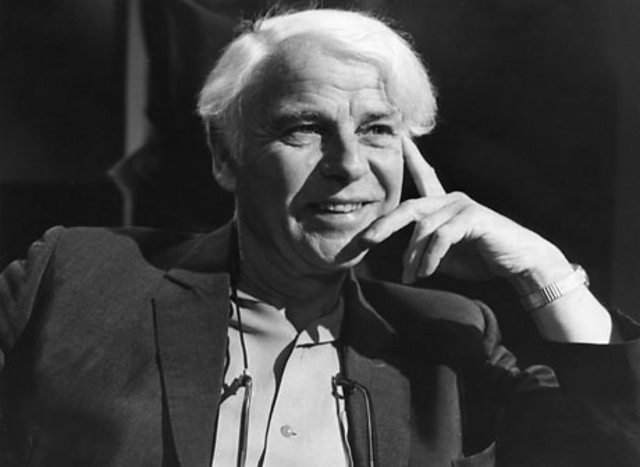 Emlyn Williams
Now the Marchmont Association are commemorating the actor with a blue plaque, to be unveiled at 5pm today, 27 April, by Griff Rhys Jones at 60 Marchmont Street, London WC1 - Williams' former residence.
Jones will unveil the plaque alongside the Mayor of Camden, Cllr Jonathan Simpson and MP Frank Dobson, together with representatives of various organisations and institutions with which Emlyn Williams was associated.
The Marchmont Association's independent commemorative plaque scheme was set up in 2009, with other plaques installed on the Bloomsbury street including those honouring actor Kenneth Williams, and literary couple Percy Bysshe Shelley and Mary Shelley.
Read more about Emlyn Williams in an article on the BBC Wales Arts website by film critic and historian Dave Berry: Top 10 Welsh film performances: Emlyn Williams in The Stars Look Down (1939).