It is hard to believe that our sojourn in the Grand Theatre, Swansea is drawing to a close. With only one concert left in the venue, on Friday evening, the 2014/2015 season will see us resume our regular residency at the Brangwyn Hall. 
When we heard the Brangwyn would be unavailable during its refurbishment, the necessary venue change initially caused some concern. Would the Brangwyn Hall regulars continue to attend concerts at the new venue? As a theatre, what would it be like to play in? Where would one get a good pre-concert curry?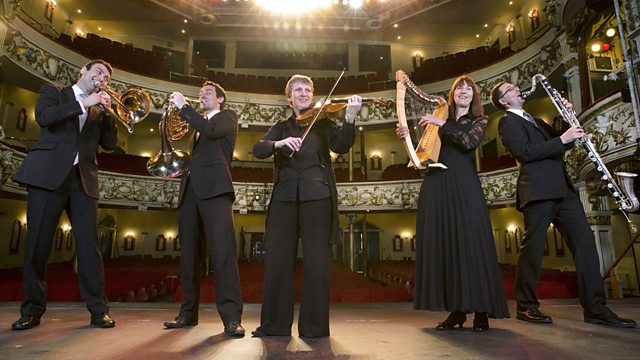 BBC NOW players at Swansea's Grand Theatre. Image courtesy of Huw John
The Grand Theatre's acoustics certainly posed some challenges – the acoustic can be very "dry", meaning that everyone has to work much harder to make sure that the music is balanced, and that the audience can hear all of the different instruments playing.
However, this is a challenge rather than a problem, and it is part of our daily jobs to figure out how to 'fit' in any venue's own unique acoustic.
The auditorium of the Grand is very beautiful - all plush red seats and gilded cornices - and it was reassuring to look out and see familiar audience faces, even if they were not in their familiar seats.
As the Arts appear to become increasingly marginalised within our increasingly busy society, it is an understandable anxiety that an ensemble be concerned about losing audience numbers when a change to the status quo occurs. We need not have feared however, as the Swansea audience certainly appears to be a loyal one! 
For me, there have been a number of highlights of this Swansea season. It is always amazing to watch Lawrence Power perform, and his playing of the Rózsa Viola Concerto was full of jaw-dropping virtuosity.
Britten's Serenade for Tenor, Horn and Strings, with Tenor, Benjamin Hulett, and our own Principal Horn, Tim Thorpe, was another highlight - I find the work exceptionally moving.
Surely too, Mahler's Fourth Symphony, must figure in any conversation about the 2014 Swansea Season, with the wonderful Ailish Tynan singing over the auditorium from a gilded box.
Closing the Swansea season is a concert featuring Dvořák, Bruch and Brahms. We will be joined by English violinist, Jennifer Pike (who will join us again at the Fishguard Festival in a few weeks time), and the conductor will be Cornelius Meisters, fresh from his debut performance with us at Hoddinott Hall on Tuesday 17 June.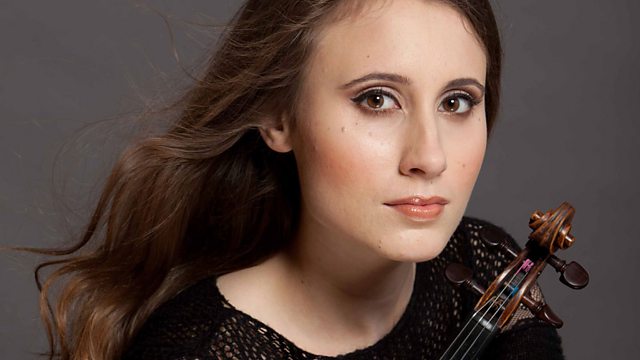 Jennifer Pike. Image courtesy of Eric Richmond
Looking forward to next season we will be returning to the Brangwyn Hallin all its refurbished glory. There will be quite a focus on the keyboard, with guest artists including the phenomenal young pianist Benjamin Grosvenor, organist Thomas Trotter, and one of my favourites, pianist Stephen Hough.
Our Principal Conductor, Thomas Søndergård, will be making three trips to Swansea, and we will also have the pleasure of working with an exciting Chinese conductor, Xian Zhang. Currently conducting WNO's Nabucco, she appears to be going down a storm with the orchestra and singers alike, so I'm very much looking forward to working with her. 
What are you looking forward to hearing in Swansea next season? Do get in touch and let us know via the comments box below, and don't forget to check the season brochure for pre- and post-concert events. 
The BBC National Orchestra of Wales' last concert of their Grand Theatre season is on Friday 20 June – for tickets, call the Orchestra's Audience Line on 0800 052 1812 – or visit bbc.co.uk/events/emvwrz to book online.