Stuart Cable: drummer, broadcaster and larger than life personality
When I last saw Stuart Cable, I was a guest on his Saturday night rock show on Radio Wales. I was telling him about the latest wave of rock from south Wales, and he was enthused and excited about this rock legacy that he was very much part of.
The tables were briefly turned as Stuart was interviewing me for a change. I'd interviewed him many many times as part of the Stereophonics line up. They were among the first session guests on the Session in Wales at its inception back in '99 on Radio One.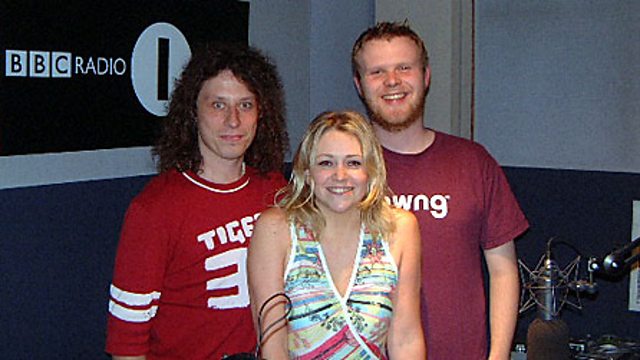 Stuart as part of the band line up was an incredible ambassador for the Stereophonics. Whereas Richard was shy, and Kelly sometimes aloof, Stuart always had a wicked sense of humour, and time for everyone he'd meet. He was also a powerhouse of a drummer.
Back to the the rock show that night a couple of weeks ago, and Stuart was as always warm, loud, charismatic, and above all relaxed. We laughed at his new trendy hair do - he was looking well cool to be fair, and enjoying being on tour with his band Killing For Company, supporting The Alarm.
Some of this magnetic personality is notoriously down to one of Stuart's finest talents; not since Richard Burton, Anthony Hopkins or Tom Jones, has the wonderful deep tones of the Welsh voice been so powerful.
His voice and personality opened doors for him long after leaving the Stereophonics, and I worked alongside Stuart with his first outing on TV, hosting his own chat show Cable TV. His warm relationship with the audience, and popularity with people of all ages went well beyond any musicians' aura. He was a welsh star, and man of the people through and through.
The news today of his death is sad, and we'll miss a great musician and broadcaster here in Wales. Stuart Cable, RIP.