The dust has finally settled after a hectic week at the Royal Welsh Show. The washing machine has been going flat out, boots have been cleaned and I'm still finding bits of straw about my person, but It was a great show.
I've now come back down to earth with a bump and an infestation of slow worms in the back garden which seem to be congregating near the drains and I have to admit, make me feel a little squeamish.
The children of course are delighted to have live 'snakes' to examine outside the back door, but I wouldn't be at all bothered if they moved on.
Earlier this year, I moved into Carmarthen, from a small, rural village and made the mistake of assuming that my opportunities for getting up close to wildlife would be limited, but I've been forced to think again.
In early Spring, I adopted a particularly punctual hedgehog who turned up at 10pm every night at the back door and didn't seem at all phased by either me or my energetic labrador, Bessie.
In fact, the hedgehog even appeared a couple of times in the daylight but despite me putting out small amounts of food, our prickly friend left us in May and hasn't been seen since.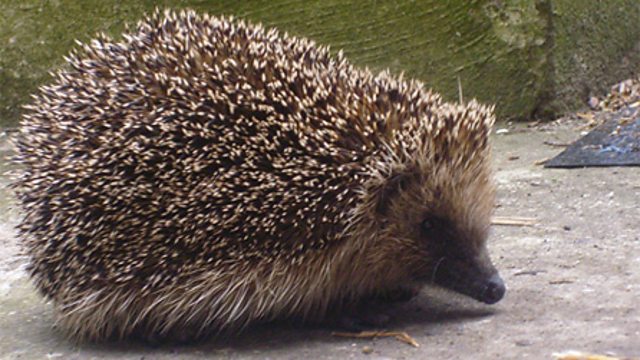 My local hedgehog
Last month I was treated to a swarm of honey bees in the house. I came home from work, wondering what the noise was, coming from inside the living room?
As I opened the door, I was amazed to find thousands of bees, buzzing around the window - I couldn't even see out as the glass as it was covered by a thick, black swarm!
Luckily, I had two builders coming to do some repairs and they were able to help me 'usher' the bees outside. We decided they must have come down the chimney, so it's been blocked up and the bees have hopefully found more suitable accommodation.
So, I'm now wondering what will visit my 'wildlife sanctuary' next in Carmarthen? It's just possible that red squirrels might be on the list.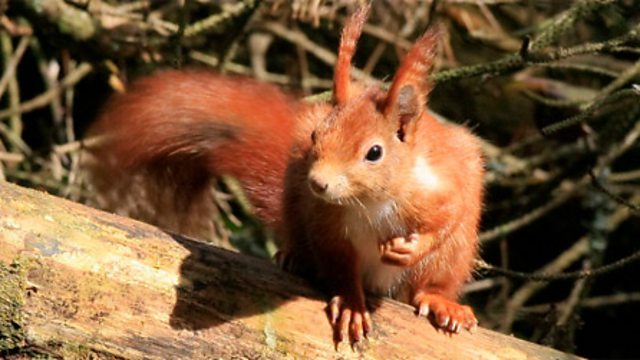 A red squirrel in North Wales. image by the National Trust
I hadn't realised we had any in Carmarthenshire until I read a recent press release from the Countryside Council for Wales, asking for volunteers to help survey red squirrels in Bryn Arau Duon forest near Pumsaint, Carmarthenshire, on Saturday,13 August.
You don't have to be a wildlife expert to take part - anyone interested in wildlife and enthusiastic about red squirrel conservation can provide invaluable help.
Perhaps I should be thinking of holding an open day of my own? I'd love to hear about your wildlife encounters at home, so feel free to leave a comment.