Weatherman Walking: Rivers, Ridges and the Far North Coast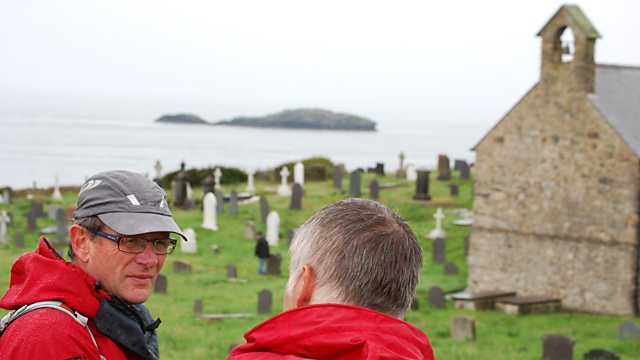 Legend has it that a shipwrecked Saint Patrick swam ashore and later built the church.
Following the Anglesey Coast Path you'll eventually arrive at the disused brickworks of Porth Wen where the remarkable bee-hive kilns and harbour can still be seen.
The sought after, heat resistant silica bricks were once made here and exported all over the world, right up until the outbreak of World War One.
In complete contrast, the nine mile Rhayader circular walk took us inland through some of the most de-populated parts of Britain with stunning patchwork fields and views over the Wye Valley.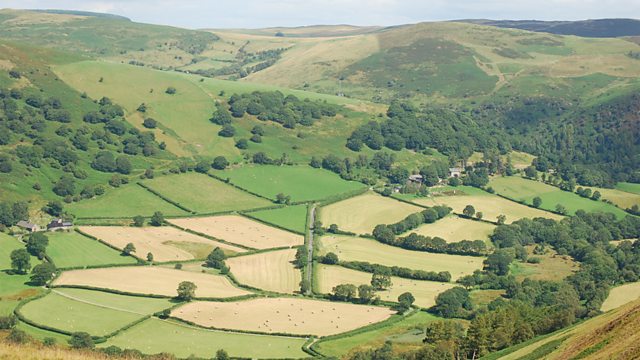 Patchwork fields down in the valley below.