There's more to Wales' Open Doors than a view, a brew and a loo!
Open Doors, Wales' annual celebration of architecture and heritage which runs throughout September, is approaching its mid-point.
Offering free access to sites and events all over Wales, Open Doors is an opportunity to take a fresh look at buildings which might seem familiar but warrant a bit of further exploration.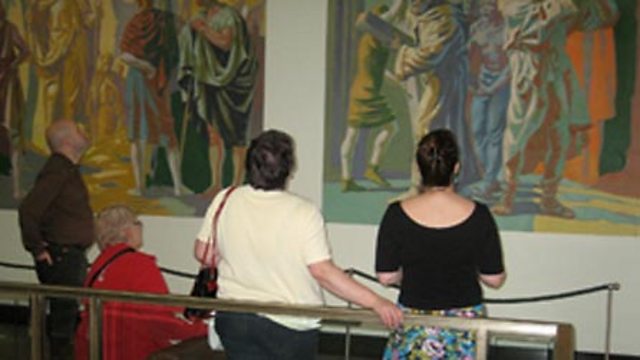 Curator Emily Price talks about Newport Civic Centre murals
Derw Thomas, Open Doors' coordinator, who works for the Civic Trust for Wales, offers his take on what's coming up:
"There are centres of activities in all parts of Wales. A visit to the Open Doors website will direct you to listings for all 22 local authority areas of Wales, each offering its own distinct contribution to the programme.

"In the past, to be successful, heritage sites had to include 'a view, a brew and a loo'! Whilst those elements are still pretty essential, visitor attractions need to offer something more if they are to engage with visitors on a more meaningful level. This is where the Open Doors programme really comes into its own. Being able to get into buildings not normally open to the public or offering some newer form of interpretation are both particularly effective ways to engage with visitors.

"This year there is a new cluster of sites in and around Newport. Various buildings around the city opened their doors over the last few days.

"Newport has a long and fascinating history. Much of it can be seen in the murals in the main foyer of Newport Civic Centre. The murals were painted by Hans Feibusch between 1961 and 1964. Newport Castle, St Woolos Cathedral, Maindee Police Station and Newport Medieval Ship also took part.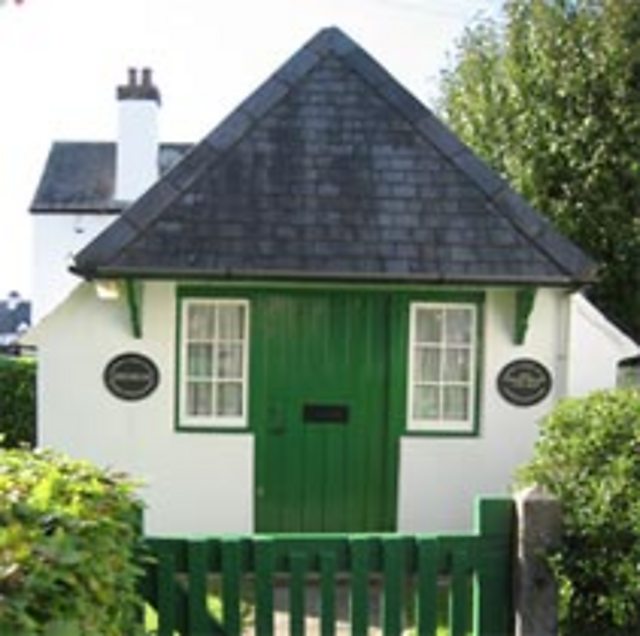 The Wendy House, Rhiwbina
"In addition to the new cluster in Newport, there are new clusters in Brecon, Flint and Rhiwbina.
"Andrew Davies (he of Pride & Prejudice fame) son of Wynford Davies will be launching a reprint of his father's book about Rhiwbina Garden Village. There will be various other events in Rhiwbina on Saturday 17 September.
"Building on success of previous years, there are expanded clusters in Bridgend, Caerphilly, Cardiff and Rhondda Cynon Taf. All these areas have had sites in the Open Doors programme before.
"This year there are more sites and a breadth of activities such as talks and guided walks.
"In north east Wales, Llangollen is set to host a cluster of events on the 17 and 18 September and in Ruthin on the 24 and 25 September. "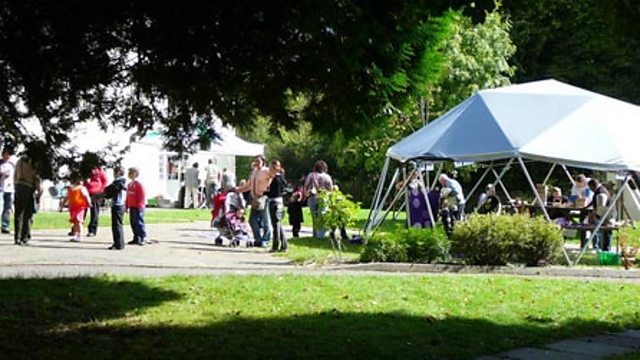 Fedw Hir Eco Centre
Open Doors days take place throughout September and offer the public free access to places and buildings of historic and architectural interest. Buildings which are normally free to visit put on something very special. This year there are over 500 events at more than 300 sites across Wales.