The shape of (Welsh) punk to come
The Welsh rock scene, as evinced by Bethan Elfyn's Start Something documentary at the start of this year, is all very healthy and a regular presence in the UK's rock music press. That is, if they're melodic, poppy and full of hooks.
Nothing wrong with that, of course, but there is - as always - a harder, punkier, less polished underground of exciting bands ploughing their furrow. Here's a short round-up of those acts we think are worth checking out. The first three bands in the list are written about by Wales-based journalist and Lesson Number One promoter Noel Gardner.
(Please note: external links to bands' own websites may contain strong language or themes.)
33
Originating in Swansea, this band go back five years or so but never released anything first time round; having lain dormant for a while, they have a new line-up featuring Tony Sylvester (formerly of Fabric and Dukes Of Nothing) and an imminent 7" single of pounding, negative hardcore indebted to early '80s NYC.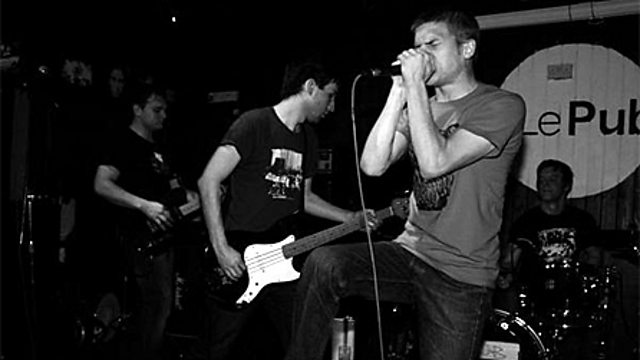 Harbour
Harbour
A south Walian quintet who all played their part in the area's DIY hardcore scene around the middle of last decade, Harbour already have a split LP to their name - with Facel Vega, an excellent Leeds-via-Porthcawl ensemble who recall mid-'80s Dischord Records stylings (see below) - and are about to have their melodic hardcore laid down again, on a single released by the Carry The Weight label.
Crossbreaker
Crossbreaker have so far released two demo cassettes (circa 2010, new hardcore bands are likely as not to 'do' tape releases) and the Thirty Days Of Night label are about to release a split 7" with No Reality. They play sludgy, downtuned hardcore which nods to veteran US heavies like Integrity.
The Saturday's Kids
Less hardcore than alt-rock, The Saturday's Kids are influenced as much by new wave and American post-hardcore as by the Minor Threat / Black Flag dynamic. They do very interesting, intelligent noise. The Art For Blind label has recently released the band's début 7" single.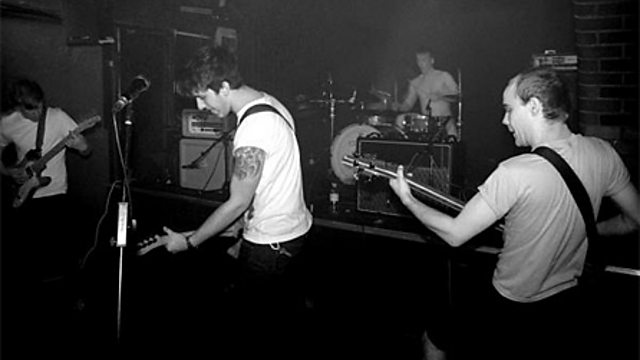 Goodtime Boys. Photo: Kayla Budd
Goodtime Boys
Here's a Cardiff five-piece featuring one-time Automatic man Alex Pennie. His collection of band t-shirts give some clue as to what to expect from Goodtime Boys: fast-paced, intelligent hardcore with tunes. They've had a track released on Barely Regal's recent compilation of Welsh artists.
Elsid
Cardiff's grinding, riff-heavy doom-sludge-punk merchants have a strong social/political commentary thing going on. They're currently unsigned but are touring with Warpath next year.
Ironclad
Sounding like they've come straight from the New York scene of the late 1980s, Ironclad are a screamy, passionate 'proper' hardcore. They're signed to Dead And Gone records (whose aesthetic is very recognisable to fans of American hardcore), they have a limited edition 7" EP out now.
Brutality Will Prevail
It does exactly what it says on the tin. Great chunky riffs and a metalcore vocal style from Cardiff here. Holy Roar Records have released BWP's Root Of All Evil mini-album recently.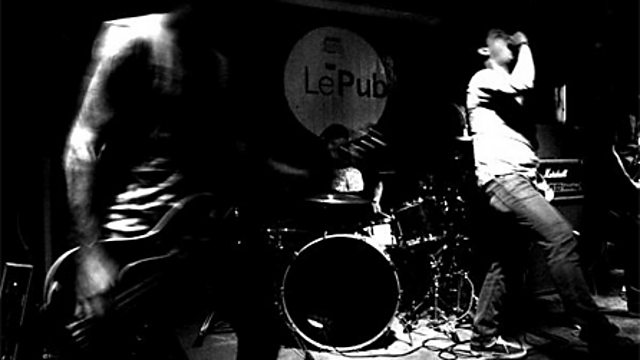 A Thousand Arrows
A Thousand Arrows
In the Venn diagram of a band's own declared influences and 'stuff what I love listening to', this unsigned Cardiff band has the biggest crossover: "Helmet, Fugazi, Harkonen, Jawbox, Snapcase, Cave In, At The Drive-in, Quicksand, Handsome, Far, Stanford Prison Experiment and These Arms Are Snakes" they say. Yes, this is post-hardcore, and it's done very well.
Smiler
A "punk rock crust band" - whatever that may be - Smiler deal in frenetic, pounding punk rock. They feature members from local outfits such as The Cull and Spider Kitten. This is carnage rock and very fun.
Facel Vega
I'm informed they're jolly good, but their MySpace page keeps crashing my computer, so you can do your own research into this Porthcawl/Ton Pentre outfit.
If you want to find out more about the scene concentrated around Cardiff, check out CCHC MMX on MySpace or Alex on Twitter.
Do you have your own suggestions or comments? If you want to have your say, on this or any other BBC blog, you will need to sign in to your BBC iD account. If you don't have a BBC iD account, you can register here - it'll allow you to contribute to a range of BBC sites and services using a single login.
Need some assistance? Read about BBC iD, or get some help with registering.