Old school, new circus tricks
A circus troupe is to breathe new life back into one of Cardiff's derelict buildings as they build a permanent home in the city.
You may well have heard of NoFit State Circus, or been lucky enough to see one of their breathtaking aerial acrobatic shows - the sort where you can't help but stand agape at the shapes their flexible bodies can make.
For 26 years they have enjoyed success travelling all over to perform their blend of mind-boggling physical feats and entertainment but until now have not had their very own permanent arts space.
Earlier this month work began on renovating the Grade II listed school rooms, which were once attached to Trinity Methodist Church on Four Elms Road in Adamsdown, Cardiff.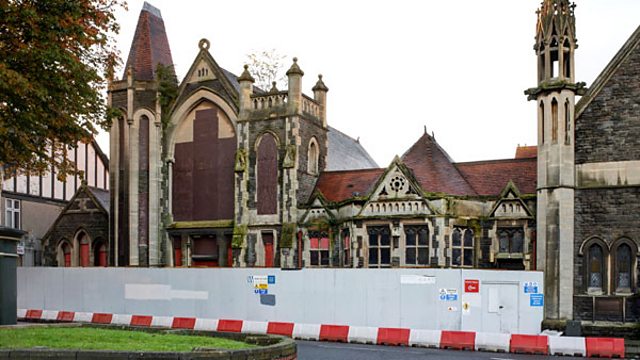 NoFit State's new site on Four Elms Road. Photo: Jorge Lizalde
Once complete, NoFit State will use the space to teach circus skills to the local community via workshops and classes as well as enabling their youth circus to practice and grow.
The schoolrooms originally opened on 5 September 1896, a year before the church next door. They remained in the church's ownership until 1978 when they were sold to the then Cardiff County Council.
NoFit State has negotiated a 99 year lease from the council to redevelop the building.
I caught up with associate producer Zoe Munn, who used to perform with the circus but is now heavily involved in the Four Elms development.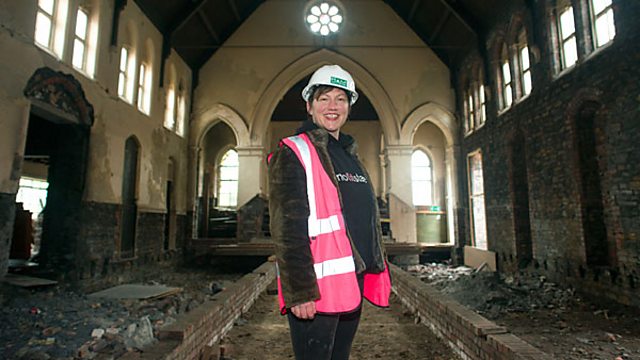 Zoe Munn inside the Four Elms development. Photo: Warren Orchard
She said: "There's a real sense of achievement in getting to this point and the regeneration is going to be such an amazing thing for the circus.
"It's an ambitious project but then circus is about risk and adventure.
"Once complete the building will have a real community focus and will be able to continue the vital work we're doing in the community as well as establishing a long-term schools programme."
One of the projects NoFit State is currently involved in is working with young people at risk of offending. The group has linked up with youth services to offer circus skills as a way of building confidence.
Zoe said: "We feel very close to people in Adamsdown because the company started in that area and two of our executive directors live there.
"I think it's really nice to create something permanent, especially for me as I spend so much time touring.
"With the big top you set up, the magic happens and then suddenly you're gone. To have something permanent, you know that the magic will always be there. I just can't wait to see the kids running round in there."
The circus hopes that Four Elms will be open to the public in autumn 2013.
The rebuild has so far seen some of the weaker parts of the building demolished and a two floor extension built which will provide shower facilities, toilets, storage and space for a new office.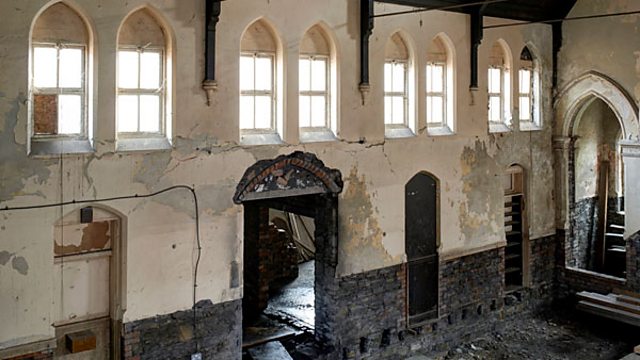 Inside the Four Elms building. Photo: Jorge Lizalde
A bespoke training space will be created in the main hall, with under floor heating and a specially engineered steel structure to enable the group to do all its overhead rigging for tightropes and trapezes.
The rig has been designed to the same scale as the king poles in NoFit State's big top, meaning work created in Four Elms could be taken out and performed in the tent when they are on tour.
The two front rooms will keep their stained glass windows with one acting as a teaching room or studio for community activities and one as a meeting room.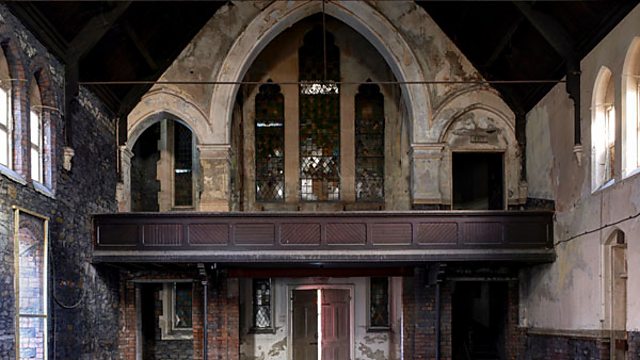 Inside the Four Elms building, photo by Jorge Lizalde
As the build takes place, the community are invited to support it by paying for part of the structure by financing anything from a bolt to the strut of a ladder.
To find out more, to donate or to take a video tour visit nofitstate.org/fourelms.