This week I'm hitting the road with some ace new bands and heading to Wales' finest musical hubbubs in the furthest reaches of the country. Starting in Bangor today, it's Wrexham tomorrow and ending this whirlwind week in Swansea on Friday night.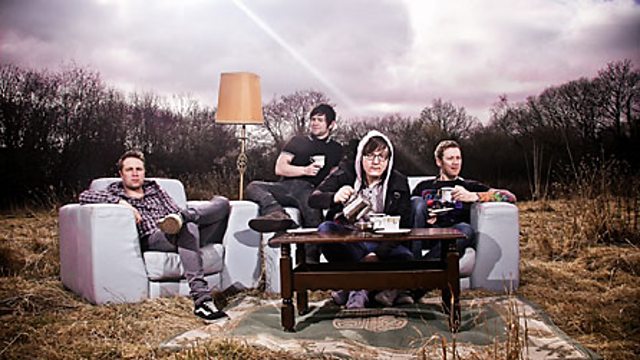 Attack! Attack!
We kick off the tour in Bangor and have the fine, Introducing-supported Attack! Attack! headlining all three nights, but also on the bill some exciting new names from each area. Here's my quick guide to the tour talent.
Bangor (Rascals venue)
Masters In France
Ed Ellis Jones, Mathew Ellis Sayer, Sion Morgan Edwards, Owain Dafydd Ginsberg and Owain Jones are Masters In France.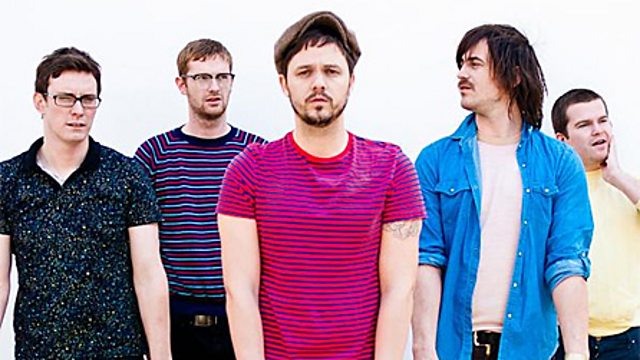 Masters In France
They are a beast of a live band with anthemic tunes, a hardy work ethic, and maybe an element of the swagger and croak of Kings Of Leon. Big, ballsy, lad rock with distinctive north Walian swagger.
Through Colour
Steve, Sharkey, Mike, Lee, and Jazzy are Through Colour from Anglesey, who have a definite affinity with the big pop rock anthems of the south Walian breed of rock. Engaging and energetic live performance.
Wrexham (Central Station)
Ocean City
Ross Bevan, Fraser Cripps, Will Saunton, Jack Weigh, and Ashley Wallace make up the latest promising, young, energetic rock band from Wrexham. Playing and composing since 2009, they've recently recorded their first EP with the songs Waves, Live Or Die, Scream Your Name, Rewind and Kitty Got Claws.
No Lights At Lockdown
Five guys with considerable passion for music got together late in 2008 and said, 'we're gonna be a band, no, we're gonna be a great band'.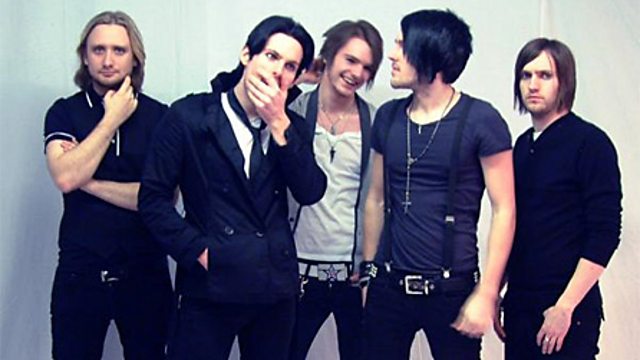 No Lights At Lockdown
Last summer they hit the UK with a headline tour that became a 'must see' act, playing 45 shows in three months, quickly following with a début EP Marks, Set, Go, which is a great display of their unique, powerful blend of hard rock and pop. The EP was released in September.
AMFX
AMFX is the vision of Graeme Kynaston who, their website tells me, recently went over to Ventura in the USA to record a five track EP with members of the band Army Of Freshmen. Graeme is back with friends Oli Williams (rhythm guitar), Darren Jones (lead guitar) and Lauren James (drums) to form the pop-punk sound of AMFX with a debut EP The Third Strike already in the bag.
Swansea (Sin City)
Tiger Please
South Wales' Tiger Please are members Leon Stanford Luc Morris, Tyla Campbell, Jimmi Kendall and Lewis Rowsell, and have been together since 2007.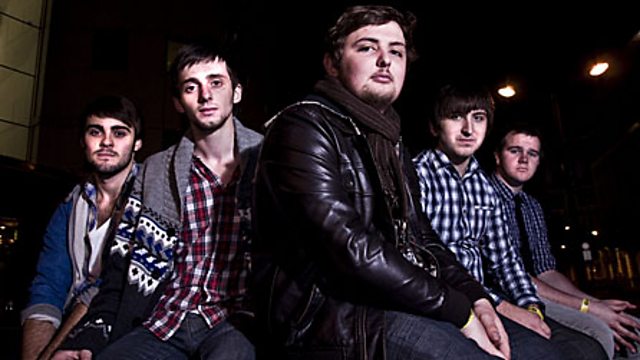 Tiger Please
They're no strangers to the Introducing show and are quickly becoming one of the next generation of bands in Wales who are moving on up.
The Radio One show will be recorded live from Bangor tonight, and broadcast at midnight, so if you miss it have a listen again from tomorrow at bbc.co.uk/radio1/bethanelfyn and we'll have some videos to share with you on this blog soon enough also. Keep checking back!