More than just St David's Day
The first day of March is, of course, St David's Day, when the Welsh don their red and white rugby shirts or pin a daffodil to their breast to celebrate the land of their fathers.
But 1 March is not the solitary preserve of the patron saint of Wales. Either by tradition, design or political whim the day is celebrated across the world for a variety of other reasons.
1 March: St David's Day, Beer Day or National Pig Day?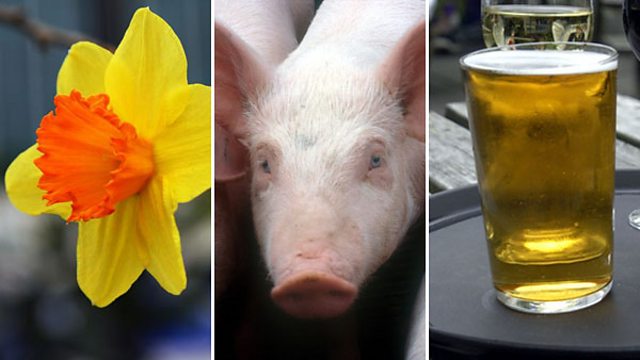 1 March: St David's Day, Beer Day or National Pig Day?
In south-eastern Europe they also wear red and white on 1 March for the festival of Baba Marta, an ancient pagan rite which greets the oncoming spring.
The custom takes its name from the Bulgarian for grandmother ('Baba') and the month of March ('Mart'). In the nation's folklore Baba Marta is depicted as a bad-tempered old woman with mercurial mood swings, much like the changeable March weather.
The day is celebrated with the gift of Martenitsi - red and white woollen, silken or cotton tassels or dolls, which are said to bring health, happiness and luck.
The white is said to represent strength and purity, with the red referring to blood and fertility.
Tradition has it that a Martenitsa should be worn on the clothes or around the wrist or neck until the wearer sees a sign of spring, such as a fruit tree in blossom, when it is taken off and tied to a branch.
The festival, under similar names, is also observed in Romania, Macedonia, Albania and northern Greece.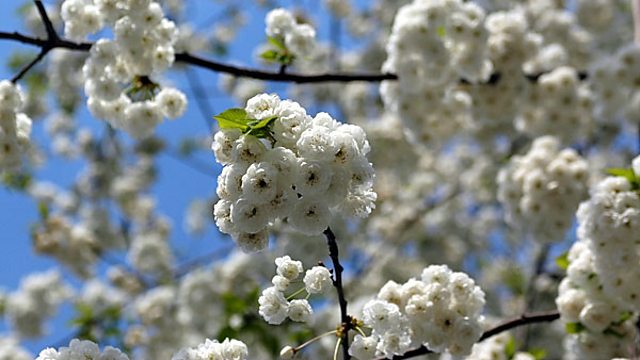 White blossom on a tree
In nearby Bosnia and Herzegovina, 1 March is celebrated for political rather than pagan reasons. In 1992 its citizens voted for independence from the Socialist Federal Republic of Yugoslavia and it is now an annual public holiday.
But the good people of Sarajevo will have to go some way to be as happy on 1 March as the denizens of Reykjavík.
On 1 March 1989, 74 years of prohibition of the sale of beer in Iceland's pubs and clubs came to an end and ever since the date has been designated annual Beer Day. Across the island nation the pubs and clubs will stay open until 4am as Icelanders slake their thirst.
Across the United States of America it is pigs rather than beer that are feted on 1 March. Although still an unofficial holiday yet to be ratified by Congress, National Pig Day has been observed by many since 1972.
The custom is said to have been started by sisters Ellen Stanley and Mary Lynne Rave. Ms Rave is quoted as saying the purpose of the day is "to accord the pig its rightful, though generally unrecognised, place as one of man's most intellectual and domesticated animals."
If you want to buy and send a National Pig Day greetings card to your loved ones it is possible, somewhat inevitably, on the internet.
Going further back in history, in the Roman religion 1 March was observed as Matronalia, a festival celebrating childbirth and motherhood.
On this day married women would make offerings to the birth goddess Juno, receive gifts from their husbands and lay on a feast for their female slaves.
Otherwise in the Roman Catholic Church, 1 March is also the feast day of St Albinus in Brittany, St Monan in Scotland, and St Suitbert in Germany.