Zulu exhibition features rare items from classic film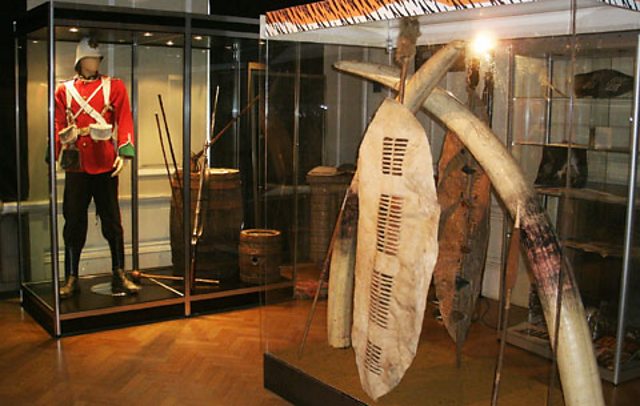 Costumes and props from the film Zulu that will be on show in the exhibition
The Zulu exhibition includes many rare items with objects on display ranging from props such as Chief Cetewayo's shield used in the production to original film shooting schedules, script, production notes, studio contracts, censorship notes, costumes, posters and unpublished photographs taken by the director, Cy Endfield, on the set.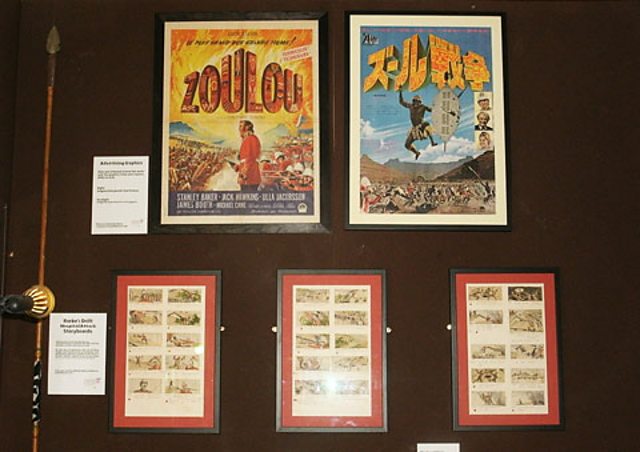 Advertising graphics and storyboards from Zulu. (Exhibition photographs: Henry Coleman at ZuluFilmStore.com)
The storyboards on display were originally thought lost forever until they were rediscovered in Natal in South Africa in 2009, a few miles from where the film was shot.
These are particularly relevant to The Firing Line's collection as they record the Attack on Rorke's Drift Hospital in 1879.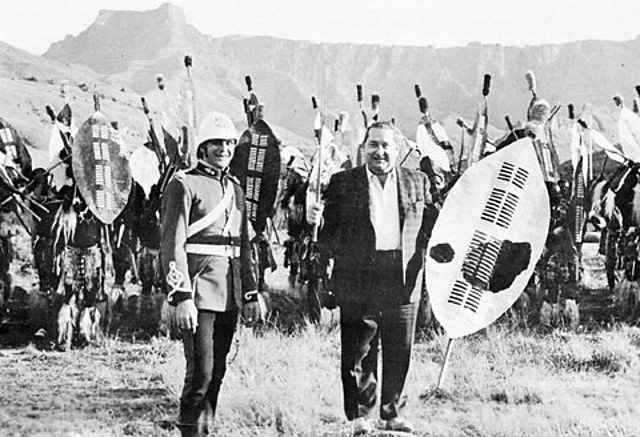 Stanley Baker with Zulu executive producer Joseph E. Levine during filming
This will be the last opportunity to see these objects in the United Kingdom before they travel to South Africa later in the year.
Read articles on the film Zulu and on actor Stanley Baker by film critic and historian Dave Berry, on the BBC Wales Arts website.
Plus, read BBC Wales History blogger Phil Carradice's articles on the Zulu wars and Rorke's Drift.