Charity shop discovery inspires Cardiff exhibition
A chance discovery in a charity shop has led to an intriguing new exhibition at the Milkwood Gallery in Cardiff.
Cardiff-based artist Rachel Helena Walsh stumbled upon a batch of nearly 100 letters in the PDSA charity shop in Penarth last summer. Originally she purchased only a few of the letters, which were actually first day covers, due to the attractive stamps on the envelopes.
Yet when she discovered what they actually contained she returned to the shop the next day and bought the rest.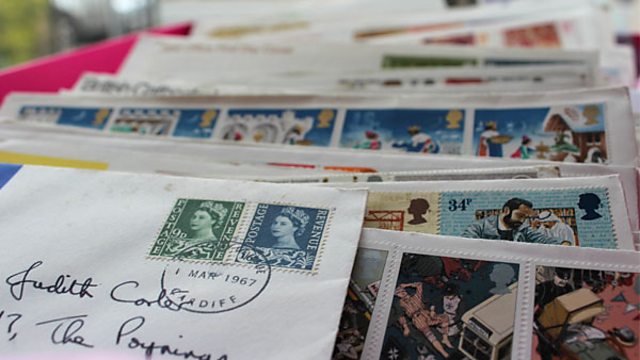 Some of the letters that will be on display in Norman & Judith. Photo courtesy of Rachel Helena Walsh
Rachel had unearthed correspondence from a gentleman called Norman to his family friend Judith that spanned a 20 year period from 1967 to 1987. Many of the letters were still sealed.
Rachel told me how she came across them: "It was in June 2011 in the PDSA charity shop in Penarth. They were in the back corner in a box, about 100 of them. They were first day covers; I didn't know what a first day cover was at the time, I just thought they were pretty stamps!
"I looked for ones in my areas of interest, such as the theatre, and I took them home. Many were sealed, so I opened them up and there was correspondence from Norman inside, written to Judith.
"I went back to the shop the next day and purchased them all, and realised this friendship was over a 20 year period, spanning three decades. It could have gone on longer, as some of the other letters had been purchased and also Judith may have kept some of them, so I've just got that 20 year snippet."
She spoke to the charity shop manager to try to glean where the letters had come from, or who had donated them, but they couldn't tell Rachel any more about their history, so she embarked on weeks of research to find out more about the pair.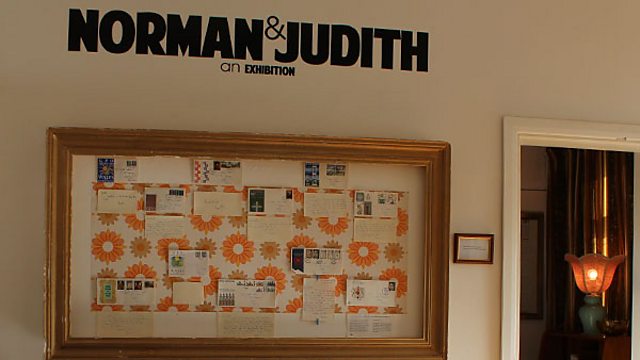 A shot taken in the Norman & Judith exhibition. Photo courtesy of Rachel Helena Walsh
While all of Norman's letters were posted from Newport, Judith seems to have enjoyed travelling across the country as his letters were sent to addresses in Buckinghamshire, Oxfordshire, London, Germany, Somerset and south Wales.
Working so closely with the letters, and so the lives of Norman and Judith, Rachel feels likes she has built a connection with them - and Norman in particular - after reading about the daily occurrences in his life.
Rachel added: "There was no hint of romance, they were just family friends. He was quite close to her brother Michael and mentions in nearly all of the letters 'regards to your mother and father' or 'regards to your parents'."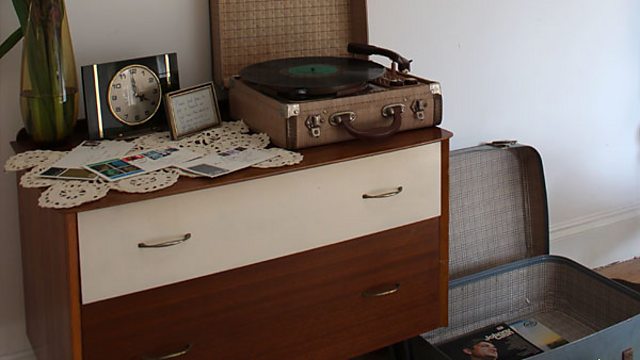 The installation covers the different decades in which the letters were sent. Photo courtesy of Rachel Helena Walsh
Rachel, who is originally from Ireland, graduated in performing arts from Swansea Metropolitan University. I asked when she felt the need to share her find with the wider public.
She said: "Nearly immediately. That night when I took them home and I realised there was a story here. I knew I had to go back to the shop and get them all - though I didn't know what I going to with them at that stage!
"I knew that I had to keep the story intact. I knew I had something here to share with the public."
The exhibition, which has its private view this evening and opens to the public on Saturday, is staged over two floors in the gallery. In addition to the letters that are on display there are video and audio pieces that visitors will be able to interact with.
"It's an installation, and it's themed towards the different decades. There's video footage of me opening the letters for the first time, so you can sit down and watch me, plus the letters are displayed in various ways.
"My favourite part is downstairs in what I'm calling the research basement or investigation basement, where you can see all of my work from the past couple of months. You can also sit down with an audio book and listen to me talking about my experiences."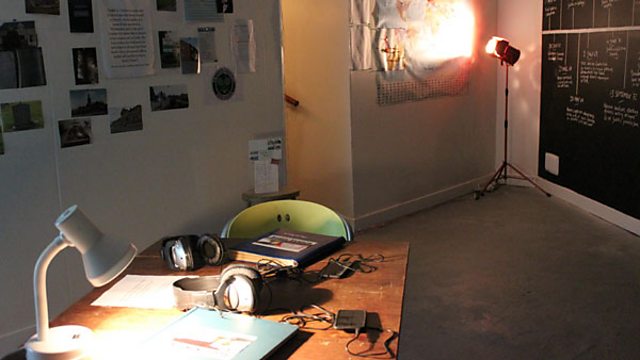 The exhibition is staged over two floors, complete with investigation basement. Photo courtesy of Rachel Helena Walsh
Rachel was keen not give the whole story away, but promises that visitors to the exhibition will be able to find out the fates of the two friends at the exhibition.
She said, "I'm advising people to stay upstairs first to go through the letters and then go down to the basement, where all will be revealed!"
Norman & Judith runs for a week at the Milkwood Gallery in Lochaber Street, Roath, Cardiff from Saturday, 1-8 September.
The exhibition has been developed through WalesLab, National Theatre Wales' artist development initiative, and is supported by Arts Council Wales and National Theatre Wales.