Meic Stevens to move to Canada with old flame
Meic Stevens, the legendary Welsh folk singer and songwriter, has disclosed in an interview with BBC Radio Cymru that he is moving to Canada with a new partner he last saw 47 years ago.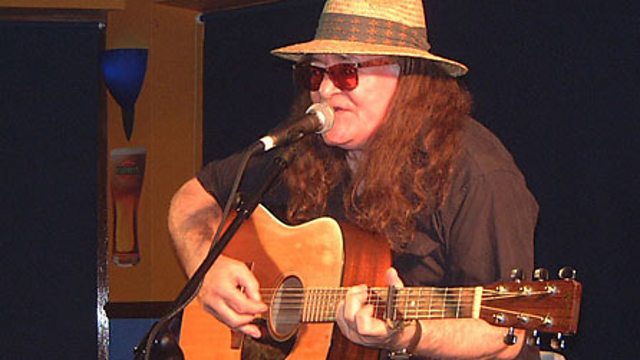 Meic Stevens
He said he and the Canadian woman rekindled their relationship on the meal out, with the result that he is moving to Vancouver. BBC South West Wales reports that he is hoping to pursue his writing in Canada, with a novel about his Welsh childhood.
"Life changes when you live with somebody new and that's bound to create ideas - that's how I get ideas, by living.
"I don't sit down and think 'I'll write a song about this' - ideas come to me naturally. I can't put the guitar down, my love is still there."
Of his move to Canada he added: "I will always be Welsh and that will never be lost."
Feel free to comment! If you want to have your say, on this or any other BBC blog, you will need to sign in to your BBC iD account. If you don't have a BBC iD account, you can register here - it'll allow you to contribute to a range of BBC sites and services using a single login.
Need some assistance? Read about BBC iD, or get some help with registering.