Tom Jones Praise And Blame reviews
Sir Tom Jones releases his album Praise and Blame today. We've had a scan around the web for a flavour of what reviewers are saying. Largely positive, critics are praising Tom's use of his voice with stripped-down instrumentation. Have a read and make your own comment below.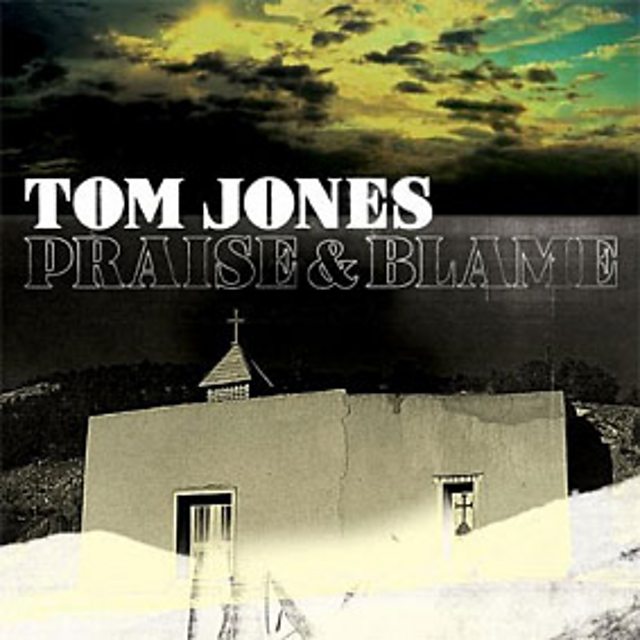 The Indepdendent
"...its sound is rootsy in a Willie Nelson-meets-White Stripes vein, and Jones' septuagenarian rasp suits it well. And if many of the tracks do indeed have themes of sin and redemption, in keeping with the cover photo of an old Spanish mission, they often have an evocative American gothic feel, best exemplified by Hooker's Burning Hell."
The Guardian
"But Jones's bluster, his gameness, works better than the overcooked passion of the recently released Richard Ashcroft record... The stripped-back blues of Jones's rendition of John Lee Hooker's Burning Hell has been compared to the White Stripes, but it has more than a little of the nudge-wink-growl of AC/DC about it."
BBC Music
"Tom without flash is like The Wizard of Oz without a curtain. If you seek proof that he can cut it, and will live forever, look at moments in his scrapbook like I'll Never Fall in Love Again or I'm Coming Home, not here."
London Evening Standard
"I've heard his new album, Praise And Blame, and it's brilliant - the raw, rugged sound that Tom Jones's heavyweight voice is made for... Turning grey and recording a new album that at last offers a depth and soulfulness worthy of that remarkable voice, it looks like this perpetual playboy might have grown up."
The Scotsman
"Working with a handful of musicians... they chose to record live with no overdubs, aspiring to capture a moment, and deliver a visceral emotional truth and intensity. There are moments where they come close to achieving that, but one of the problems with this approach is that Jones can't always dial it down convincingly."
Fame Magazine
"Praise and Blame is an evocative collection, with Tom... wearing his heart on his sleeve, emotionally raw and true. Tom has quite simply delivered his tour de force. It's him bearing his soul, singing from the heart, telling it like it is."
Sunday Mercury
"After savaging Tom Jones' new album following a sneak preview a fortnight back, we've given it a second chance. The bad news is that it's still awful. The setlist of dreary dirges and creaky rhythm and blues is obviously intended to rival Johnny Cash's stark recordings with studio svengali Rick Rubin but doesn't hold up."
There Goes The Fear
"Tom couldn't have made a better move with Praise and Blame. Hands down, this is some of Jones' finest work in years, taking gospel, country, folk and rock classics and mixing them all into one suave, atmospheric record."
Gigwise
"...this stripped back LP of bluesy six-stringed rumblings, scarce percussion and that booming voice doesn't really amount to the revelatory statement its title promises. Put simply this is a supremely competent record that if anything shies away from pushing a conceptual shift in gears the whole nine yards."
Feel free to comment! If you want to have your say, on this or any other BBC blog, you will need to sign in to your BBC iD account. If you don't have a BBC iD account, you can register here - it'll allow you to contribute to a range of BBC sites and services using a single login.
Need some assistance? Read about BBC iD, or get some help with registering.