This week's Radio Wales Arts Show
This week's Radio Wales Arts Show presents a mix of film and theatre as presenter Nicola Heywood Thomas hears from directors and actors alike.
Actress Minnie Driver and Welsh director Marc Evans talk about their new film Hunky Dory, which is set for release on 2 March.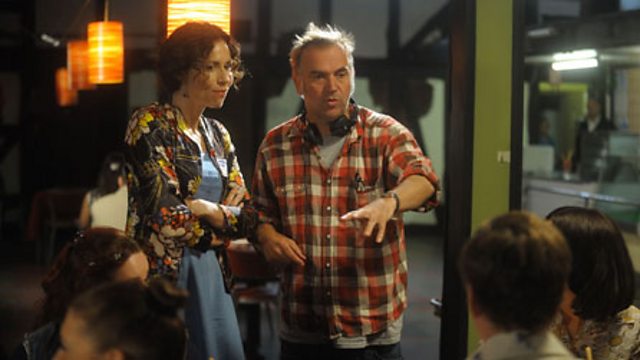 Minnie Driver and Marc Evans on the set of Hunky Dory. Photo: Warren Orchard
Set in Swansea in the sweltering summer of 1976, it focuses on drama teacher Vivienne (Driver) and her fight to stage an end of year music version of Shakespeare's The Tempest.
The film also stars rising Welsh actor Aneurin Barnard as Davey, one of Vivienne's students, who will no doubt get to showcase his Oliver-Award winning musical talents in the film after recently starring in the BBC's We'll Take Manhattan.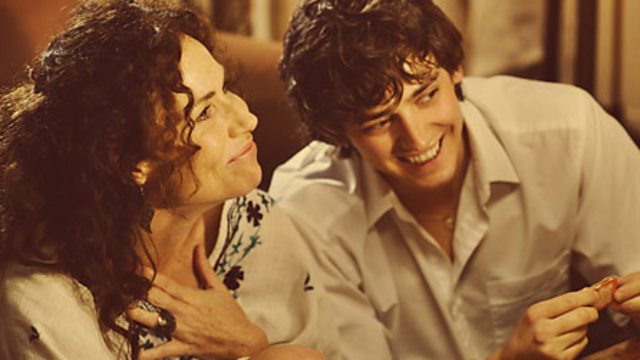 Minnie Driver (Vivienne) and Aneurin Barnard (Davey) in Hunky Dory. Photo: Warren Orchard
Also on the show, actress Alex Clatworthy talks about her role in National Theatre Wales' forthcoming production A Provincial Life.
The play is a new interpretation by renowned director Peter Gill of Chekhov's poignant work My Life - The Story of A Provincial. The play will be staged at the newly-refurbished Sherman Cymru in Cardiff from 1-17 March.
Read Polly March's interview with Peter Gill about the production on the blog.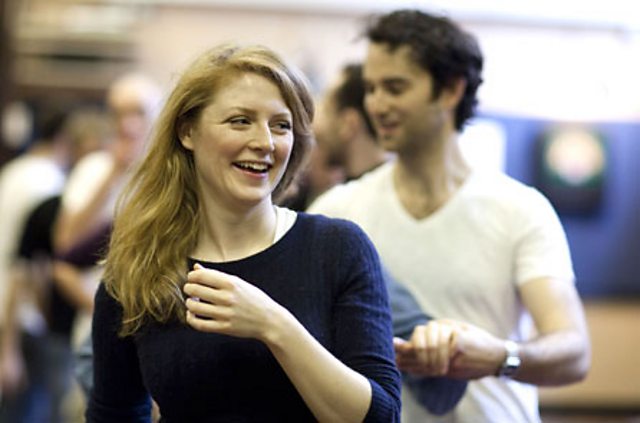 Alex Clatworthy in rehearsals for A Provincial Life. Photo: Helen Maybanks / National Theatre Wales
From one director to another, Terry Hands talks on the show about the latest production from Clwyd Theatr Cymru in Mold, Shakespeare's As You Like It.
The production, directed by Hands, runs at the theatre until 10 March.
Listen to the Radio Wales Arts Show from 7pm this evening, Wednesday 22 February, and if you miss it you can listen on the BBC iPlayer for a week afterwards.