If you're looking for things to do this bank holiday weekend, why not visit one of Wales' many castles - there are over 600 of them!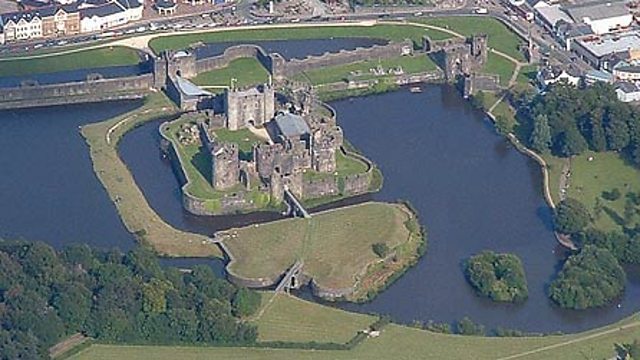 Caerphilly Castle. Photograph by Sam Pritchard.
From the sprawling, medieval Caerphilly Castle with its famous leaning tower to the impressive 15th century Raglan Castle, the boyhood home of Henry Tudor, later King Henry VII, there are lots of fascinating places to visit.
Our brief guide to castles will help you tell a motte and bailey from a concentric castle, and the sites below give a comprehensive guide to Welsh castles:
Don't forget, if you're near Pembroke this weekend, Phil Carradice has written a great family walk around the town of Pembroke which traces the Norman sites that can still be found in the town.
You can download an audio file and print out a map of the route.
If Phil's walk inspires you to find out more about the Normans, take a look at Hands on History, which is a great site with lots of Norman-based sunny-day and rainy-day activities for all the family.
Feel free to comment! If you want to have your say, on this or any other BBC blog, you will need to sign in to your BBC iD account. If you don't have a BBC iD account, you can register here - it'll allow you to contribute to a range of BBC sites and services using a single login.
Need some assistance? Read about BBC iD, or get some help with registering.