Beyond The Border storytelling festival
Storytelling festival Beyond The Border returns to St Donat's Castle in Llantwit Major, Vale of Glamorgan, this weekend.
The festival, which runs from 2-4 July 2010, is dedicated to promoting understanding of the world's pre-literature and oral traditions. It started life in 1993, and was the centrepiece of a Wales-wide month of storytelling as part of the UK Year of Literature in 1995.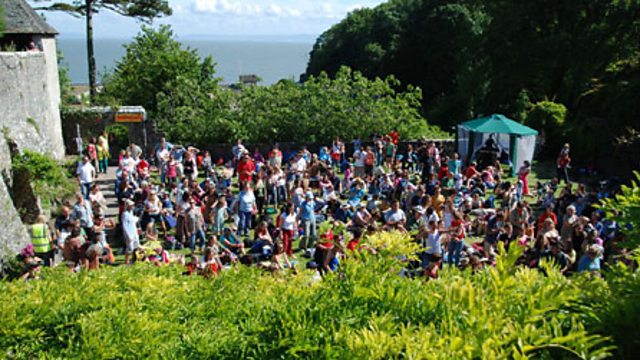 Photograph taken at a previous Beyond the Border storytelling festival

Themes for the 2010 storytelling festival include In The Footsteps Of Marco Polo, which will feature stories and music from Italy and Ancient Greece, Turkey, Armenia, Georgia and more.
There's also Arabian Nights stories from Egyptian storyteller Chirine El Ansary, music from Iraq's Ahmed Mukhtar and Arabian Nights revelations from scholar Robert Irwin in the collection 1001 Nights.
And in Out Of The Twilight there are stories from the Celtic past, including tales from the Mabininogion Culhwch and Olwen and Bran and Branwen - stories of love, courage and heroism retold in words, music and song.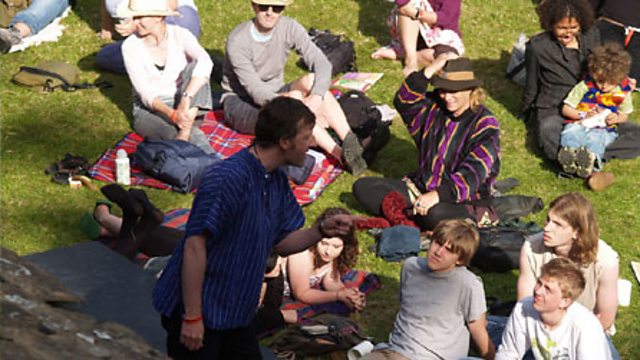 Michael Harvey at a previous Beyond the Border storytelling festival

Activities for children include top storytellers, painting, puppets, shows by the Hand To Mouth Puppet Theatre and - perhaps for the adults too - Punch & Judy.
There's also set to be juggling, bookshops, market stalls, international cuisine and more. Visit the Beyond The Border website for further information and ticket prices.
Feel free to comment! If you want to have your say, on this or any other BBC blog, you will need to sign in to your BBC iD account. If you don't have a BBC iD account, you can register here - it'll allow you to contribute to a range of BBC sites and services using a single login.
Need some assistance? Read about BBC iD, or get some help with registering.