Were women in Wales rewarded for their war effort?
How did World War One affect women in Britain and, particularly, in Wales? There is a widely-held view that women were rewarded with enfranchisement for their participation in the 'total war' effort and there is evidence that supports such a view.
Speaking to the House of Commons during the suffrage debate on 27 April 1917, former Prime Minister Herbert Asquith – arguably the most significant obstacle to women's enfranchisement before the war – said:
"My opposition to woman suffrage has always been based, and based solely, on considerations of public expediency. I think that some years ago I ventured to use the expression, 'Let the women work out their own salvation.' Well, Sir, they have worked it out during this War. How could we have carried on the War without them?"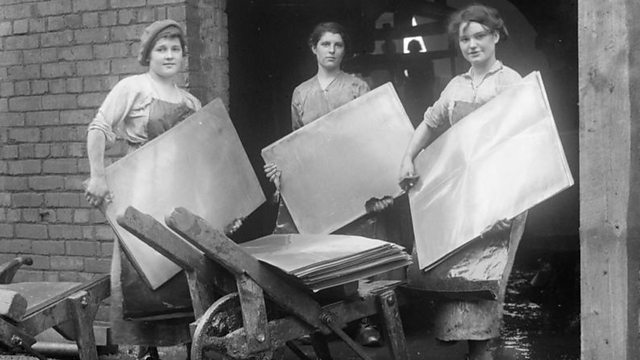 Tin workers in south Wales. Image courtesy of the Imperial War Museum
By linking women's contribution in industry and other services during the nation's 'test' of war, Asquith provides us with a telling view of how ideas of citizenship were shaped and how this had to be earned. During the war women had taken on not just the tasks vacated by enlisted men, but also the slack as industry expanded to fulfil the requirements of the war economy.
This is graphically illustrated here by the War Cabinet's own figures, which shows an overall increase of 23% in the employment of women – though with considerable variations in differing areas of employment such as transport and domestic service (the only area where there was a fall in women's employment).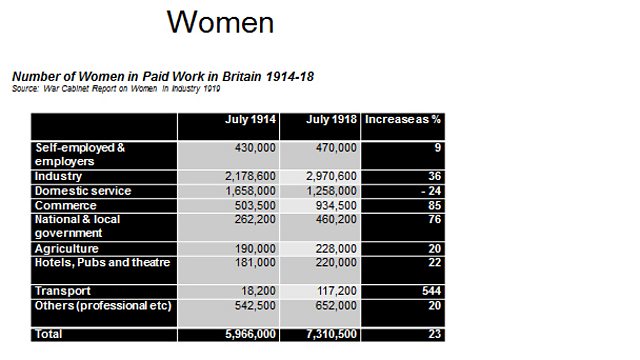 Broadly speaking, this UK national trend was reflected in Wales. Perhaps the best-known war work for women was in munitions production and in Wales numerous factories employed women to meet the demands of the first truly industrialised war.
One of these was at Pembrey – a pre-war explosives factory – that produced 300 tons of crystallised T.N.T. plus 200 tons of cordite paste every week. Furthermore, workers at Pembrey recovered 50 tons of explosive each week from defective ammunition and filled 1,143,000 shells between July 1915 and May 1917. This came at a considerable cost and there were numerous fatal explosions at Pembrey, as elsewhere.
If, as Asquith had claimed, women had to earn the right to vote then in Wales and in the rest of Britain they had surely done so. But the right was limited to women over 30 and with a property qualification – meaning that most working class young women were overlooked.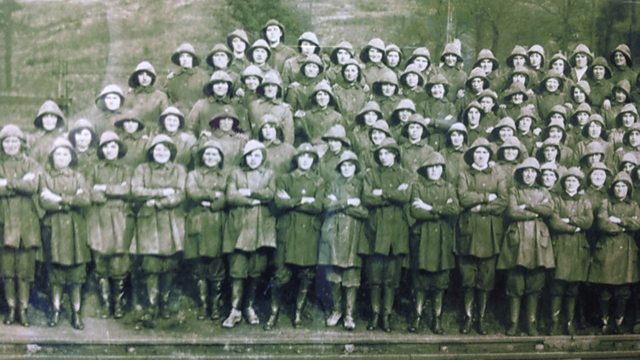 Ebbw Vale steel workers. Image courtesy of the Eric Williams Collection, Vale, Europe Ltd
Employment of women also proved to be temporary with fewer women in the 1921 census classed as 'economically active' by the government than in 1911. In fact, as the following table illustrates it was not until the 1960s that the temporary gains made by women during the war were recovered.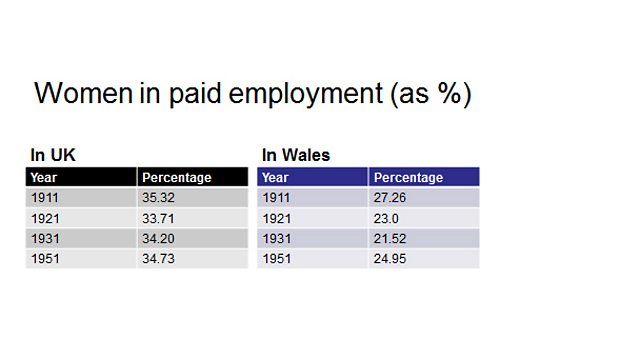 In Wales, the situation was far worse for women as employment rates continued to fall in 1931. However, in Britain employment as a whole began to pick up again. Wales also bucked the UK trend with regard to domestic service and it is estimated that over 10,000 young women left Wales to seek employment in the large houses around the home counties by 1931 – indicating a rise in this area of work for Welsh women.
Were women rewarded for their war effort? The picture is certainly patchy. Gains were short-lived for most women and for many – including those in Wales – there was arguably a net loss. But some obstacles had been removed and the long process of reform was at least set in motion.
Historian, Dr Gerard Oram, lectures at Swansea University and specialises in the impact of war on modern European societies and culture. 
He is also an advisor on the stories from Wales being produced as part of the BBC's World War One At Home project.
WW1 At Home: a growing collection of stories that show how WW1 affected the people and places of the UK and Ireland. The BBC has partnered with Imperial War Museums and the Arts and Humanities Research Council.
Discover more World War One At Home stories from Wales
Listen to BBC Radio Wales to hear WW1 At Home stories on air.