Lloyd George hit play returns to tour Wales, via Singapore
He meant many things to different people - hero, showman, womaniser, statesman - but there is no doubt David Lloyd George was one of Wales' best known icons.
For BAFTA Cymru-winning actor Richard Elfyn and playwright DJ Britton he has been a perpetual source of intrigue.
The pair came up with the germ of an idea for a show about him when chatting at Ty Newydd in Llanystumdwy, Gwynedd - the National Writers' Centre for Wales and the last home of Lloyd George.
After a script-held performance at the Lloyd George Museum, it was developed into a stage play - The Wizard, The Goat and the Man Who Won The War - taking its title from three nicknames that were given to him by the press during his political career.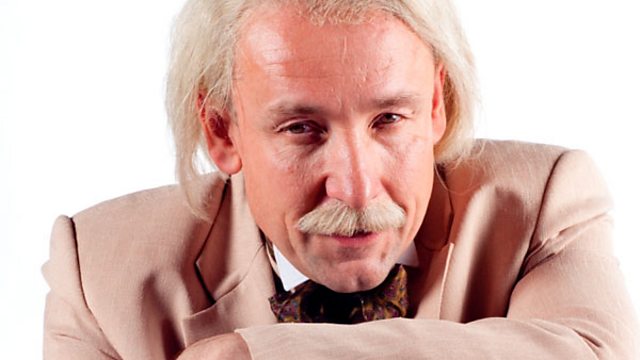 Richard Elfyn as David Lloyd George. Photo: James Davies
After proving a hit on a Wales-wide tour in 2011, the production is about to return to home audiences following a brief foray overseas to Singapore where it closed an international conference on business and arts at the Singapore Management University last weekend.
It will then head to the BBC Radio Wales recording studios at the beginning of December to record a version to coincide with the 150th anniversary of Lloyd George's birth in January.
I caught up with a jetlagged Richard, who carries the demanding one-man play and every single one of its 6,800 words very close to his heart, just after his return.
He told me that performing for the audience in Singapore had been "amazing".
"They were very enthusiastic about it even though some of them knew next to nothing about Lloyd George. It was strange as there were some ex-pats in the audience including a man who came up to me afterwards and said the play had reduced him to tears.
"I asked him why, and he told me he hadn't spoken Welsh for eight years but had been over there some time and was from Lloyd George's village, Llanystumdwy, and was in fact brought up in his house, Ty Newydd.
"It was one of those strange moments that makes the hairs on the back of your neck stand up on end."
For Richard it had been several months since he had played the part but thankfully a one-off show in Tenby a month ago got him back into the mindset of the former prime minister.
The play sees Lloyd George looking back at the highs and lows of his life and its scandals and successes on his 50th wedding anniversary in Antibes.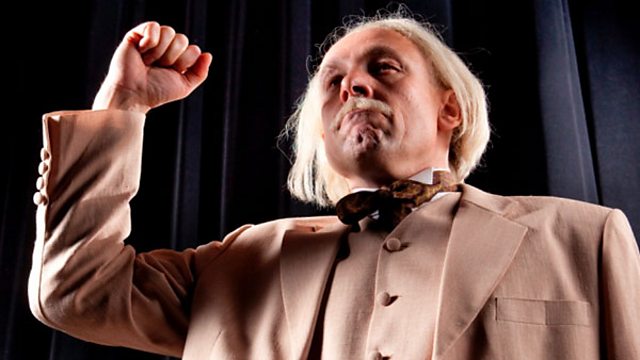 Richard Elfyn as David Lloyd George. Photo: James Davies
Richard told me using this exact moment in the politician's life enables us to see his many different sides: "He was an amazing politician and a very decisive and charismatic man.
"My grandfather once saw him speak and he never forgot it; the impact was so great, he held the audience in the palm of his hand.
"But all the time he was leading this double life. He had been married for 50 years at this point but all that time had been conducting extra-marital affairs, one of them for 25 years and none of this really came out until after his death."
The play bills itself as a "speculative drama" but Richard says that it was the result of a great degree of knowledge held in the head of writer and director DJ Britton, who is also a senior lecturer in dramatic writing at Swansea University. The two worked collaboratively on the play right from the start with Britton giving Richard a few pages to work on at a time.
Richard said: "It was a challenge to learn all those words but when a script is this good, they just stick. David's words were very poetic and that made it so much easier."
One of the highlights of playing the part for Richard has been learning new anecdotes about the great man that he had no prior knowledge of before.
He told me: "As a young MP, his colleagues would all chuck paper at him because he was so enthusiastic and he would devour it and come back at them with more information. This is one of the reasons he was called 'The Goat', that and his womanising.
"But he also objected to war and was very opposed to the Boer War, something that almost saw him attacked by an angry mob in Birmingham. He began to wear his hair long as a mark of sympathy to the Boers, an image he probably kept going after the war ended because he liked the way he looked.
"He also changed the way that World War One was fought and stopped the mass killing. His story is an incredible one really."
The Wizard, The Goat and the Man Who Won the War opens next week at Taliesin Arts Centre in Swansea before travelling to Neuadd Dwyfor in Pwllheli and ending the short run with four dates at Theatr Clwyd in Mold on 1 December.