Life Stories at St Fagans: National History Museum
If you're looking for inspirational, history-based activities to enjoy next weekend, then reserve your place on Life Stories, on Saturday 20 November at St Fagans: National History Museum in Cardiff.
Life Stories is a free one-day community event exploring the value and popularity of stories about people's life experiences and their impact on individuals, communities and society.
Themes for the day include:
Life Stories: biography & characters in historical fiction
My Story: family history, local history & autobiography
Our Story: community stories, oral history
Pet stories: animals and people, pets in our lives
Afterlife Stories: past lives, contact with the dead
Telling Stories: digital story telling, heritage stories and medical histories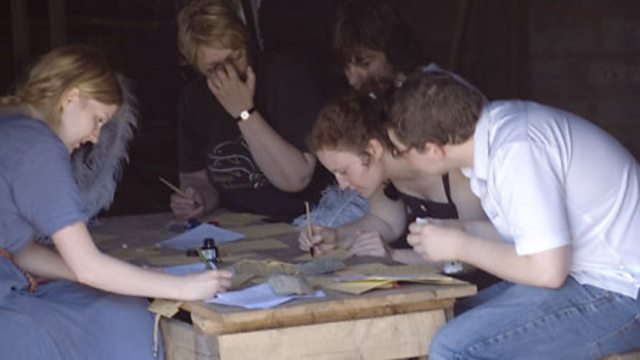 People on a history workshop
Led by Cardiff University's School of History, Archaeology and Religion and in partnership with St Fagans: National History Museum and The Glamorgan Archive, Life Stories offers a mixed programme of fun interactive workshops and talks in which lecturers, heritage professionals and archivists examine the ways in which life stories are researched, presented and received.
Dr David Wyatt, who co-ordinates the school's community engagement initiatives, said: "We very much are looking forward to welcoming anyone who is interested to this free day of activities.
"Life stories can allow us to experience the trials, tribulations and triumphs of other human beings, to understand and empathise with other perspectives, view points and beliefs.
"They are important routes for personal reflection and development. They also have great significance for community identities and social harmony. As such they clearly provide important avenues for historical research and understanding and presenting the past".
Life Stories is one of a number of events taking place to celebrate the launch of the newly merged School of History, Archaeology and Religion at Cardiff University. It takes place on Saturday 20 November between 10.30am and 4.30pm at St Fagans: National History Museum, Cardiff, CF5 6XB.
For further details about the event or to reserve a place please contact Laura Henderson on 029 2087 6169 or email share-events@cardiff.ac.uk