Dylan Thomas Festival line-up takes shape
Swansea is gearing up for this year's Dylan Thomas Festival, which runs from 27 October to 9 November, with various literary figures descending on the city to share their thoughts on the icon while showcasing their own talents.
The festival, now in its 13th year, focuses not only on Dylan Thomas' work, but that of his friends, contemporaries and those inspired by him. Contributors will include Antony Penrose, son of photographer Lee Miller and artist Roland Penrose, who were friends of Thomas in the 1940s.
Via an illustrated lecture, Antony will explore his mother's friendship with Picasso, also a close contemporary of Thomas, using Lee Miller's photographs. She and Roland frequently visited the artist, her capturing him on film more than 1,000 times as her husband researched his biography.
At a separate family-orientated event Antony will recall his own meetings with Picasso and how, during an excited game of pretend bullfighting, he once bit the artist!
The festival also includes appearances from Pembrokeshire-born author Sarah Waters, who will discuss her body of work with Sarah Gamble from Swansea University's English Department and the writer, broadcaster and playwright Simon Armitage, who has won many awards for his poetry. Armitage will share the stage with Matthew Hollis. Hollis is also hosting a separate event to discuss his book on the World War One poet Edward Thomas and Thomas' friendship with Robert Frost.
There will also be readings from popular Swansea writers Joe Dunthorne and Sarah Coles.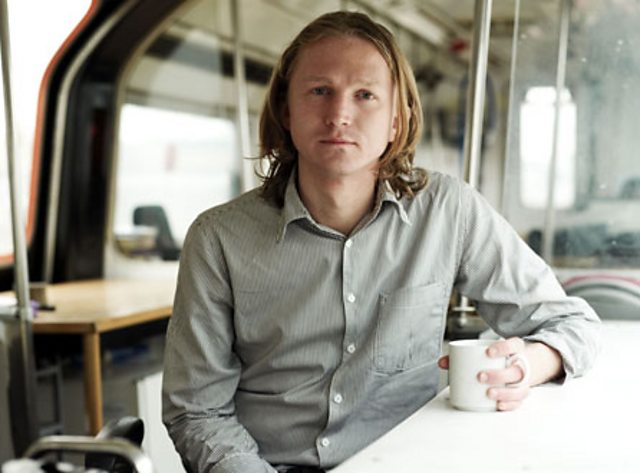 Joe Dunthorne. Photo © Angus Muir
Dunthorne's first novel Submarine, about a 15-year-old boy determined to save his parents' marriage as he embarks on his first intimacy with a girl, was made into a film directed by Richard Ayoade from The IT Crowd earlier this year and his latest novel Wild Abandon has been recently released.
Coles is known for her poetry, fiction and reviews and is looking forward to her first collection being published in 2012.
Other highlights include poetry workshops, performances by the Lighthouse Theatre, discussions on various aspects of Dylan's work and readings by Patrick McGuinness and Richard Gwyn.
Tickets are available via www.ticketsource.co.uk/dylanthomas or on 01792 463 980.