New dance company launches tour with mystical influences
Fresh from creating a piece for Wales' Cultural Olympiad event about Ebbw Vale's industrial past, choreographer Tanja Råman and digital artist John Collingswood have teamed up to launch new venture TaikaBox.
Taika is the Finnish word for magical or enchanted, and reflects Tanja's Finnish roots.
Formerly tanja raman+dbini industries, the Cardiff-based pair, who have been collaborating for six years, hope to stun audiences with Beyond The Body, a new touring dance production which premières in November.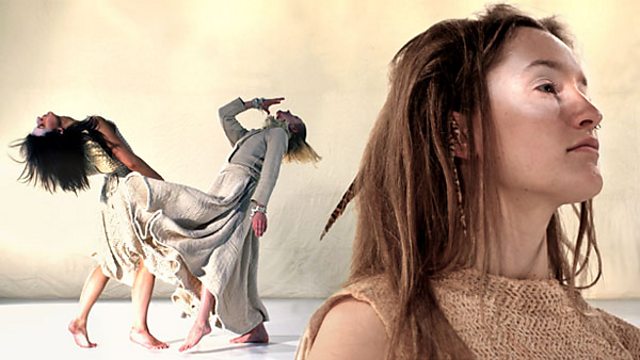 Image from Beyond The Body, courtesy of TaikaBox
The production will blend movement, live music and interactive video projection, and promises to be their most ambitious yet. Its influences include shamanism, extra-sensory perception and Tai Chi, and is the result of extensive research into a variety of holistic areas influencing the soul and the spirit.
Beyond The Body will involve five dancers and two musicians and aims to take the audience on "a mystical journey through amazing digital landscapes that lie just beyond the body".
Both artists have dug deep for the performance and combined their interests in a variety of mystical fields to explore how the mind and body of the performers can be prepared holistically, using these influences, and how they can boost performance.
Beyond The Body will borrow from investigations the pair have done of a whole host of alternative perspectives on life.
These include: shamanism - which involves getting into an altered mind state; craniosacral energies - a therapy which works with the body's potential to self-heal; auras, or the electro-magnetic field surrounding the body; kirlian photography, which is high voltage contact photography; sacred movement; carnival and transpersonal psychology.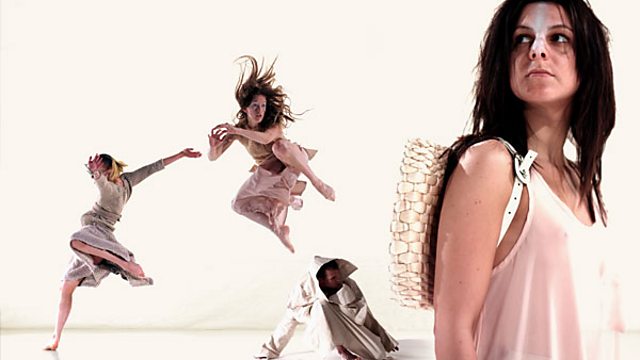 Beyond The Body will blend movement, live music and interactive video projection
The germ of the idea for the project was born out of Tanja's sympathy for freelance dancers and the quiet spells they experience as the very nature of their work.
Because of this their bodies are not primed for the demands of performance and this means they can often injure themselves or not perform to their full potential.
She says: "Dancers in the freelance sector often have quiet periods between projects, and are expected to go straight in to the rehearsal room and work with a new team and new choreographer under the pressure of creating work within a short period of time.
"Even those who are lucky enough to go from one project to the next can find themselves and their bodies unprepared for a new type of movement, and they need time to adjust.
"Lack of time to acclimatise yourself into the project can lead to under-performing and a higher risk of injury.
"It was my plan to prepare the dancers with a gradually progressive programme of physical and mental training, carefully created to suit a temporary company of dancers.
"This allowed us to start the creative process with a strong team of dancers, ready to work together to get the best results."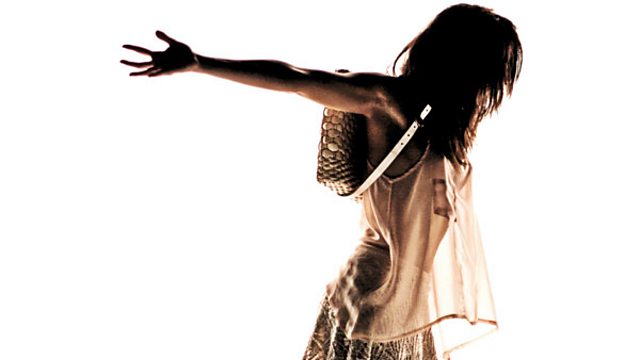 The production will feature video footage by cinematographer Bill Mitchell and music from Eyebrow
John has worked with many dance companies over the years using cameras, computers and projectors.
This production will see him using on-stage cameras, including a Kinect sensor – usually found attached to an Xbox for controlling video games – to track the movement of the dancers and create video projections that respond to the choreography.
John says: "It's a lot of technology connected by a lot of cables, and it's taking a long time to program everything, but it enables us to peek through the gap between worlds."
The production will be stripped bare to a white stage and will take place as the light of two projectors shifts from mystical symbols to ethereal landscapes and potent energy fields.
It will feature video footage shot by the award-winning cinematographer Bill Mitchell and music from the Bristol duo Eyebrow.
The world première of Beyond the Body will be performed at Taliesin in Swansea on 8 November, continuing on tour to Galeri in Caernarfon, The Metropole in Abertillery, The Riverfront in Newport and Aberystwyth Arts Centre.